Priory LSST - Christmas cake competition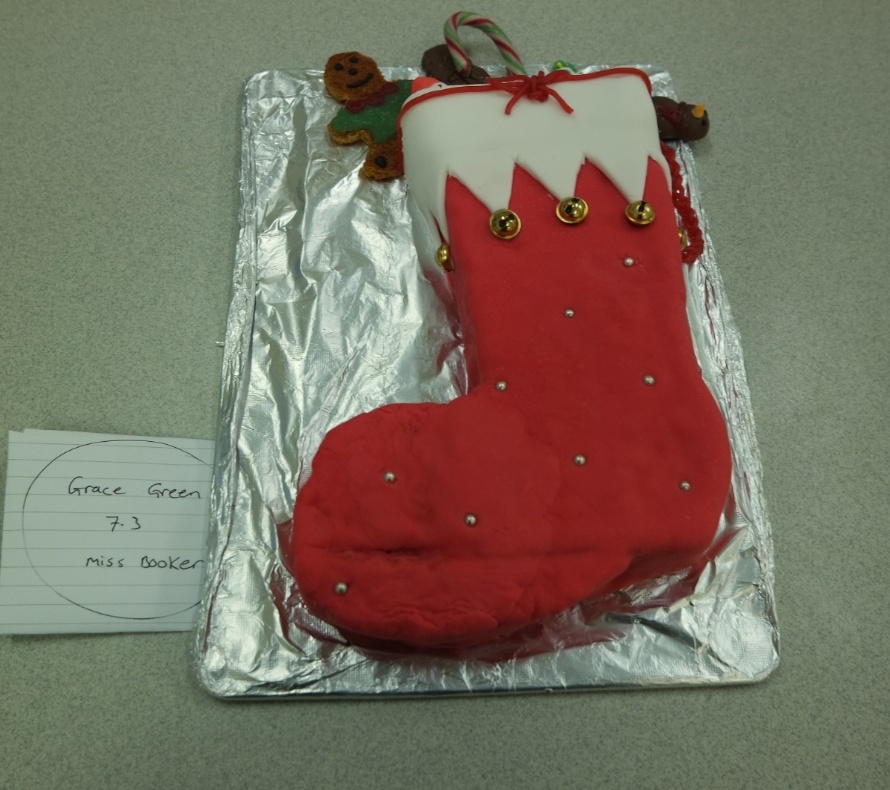 Well done to all the students who entered the Christmas cake competition.
The cakes really were amazing. It was an incredibly hard competition to judge this year. We had 19 entries who have all received house points for participation. There were cakes with hidden surprises, cakes with lego figures tumbling in the snow down them and cakes covered in cleverly crafted Christmas decorations. We even had an entry from Mrs Hipkiss' form (9.1) who all clubbed together to decorate a cupcake each and then arranged them altogether into a rather impressive cupcake sculpture! .
1st Grace Green 7.3
2nd Anna Thacker 10.8
3rd Olivia Mullins 7.9
4th Zoe Lenton 7.6