Schistosomiasis Control Initiative- Dancathon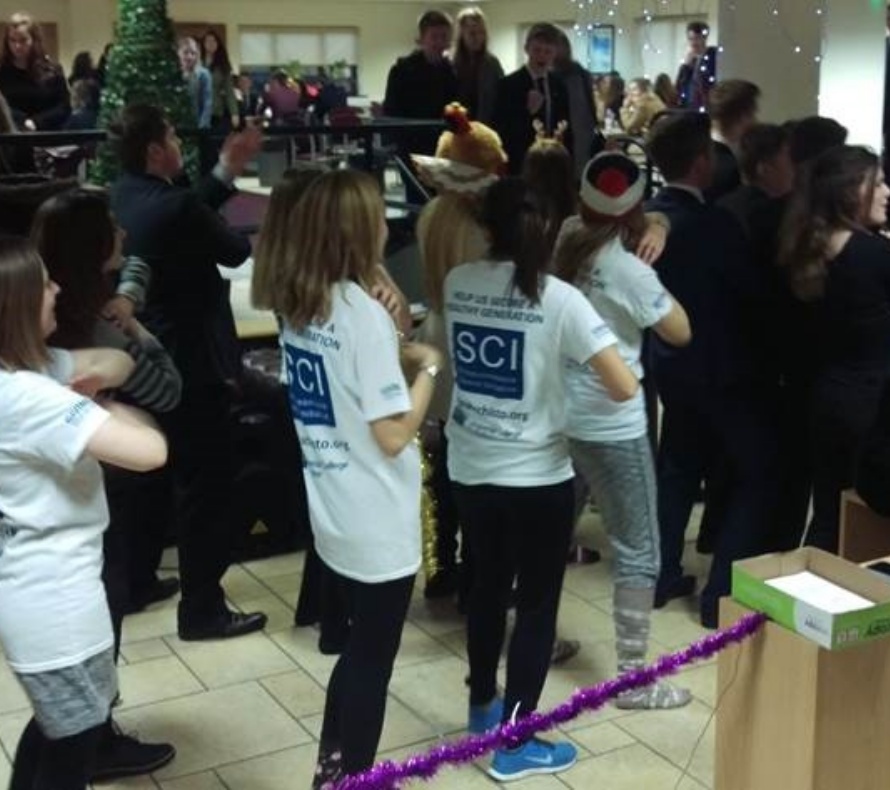 On Thursday 10th December at 7:00am, three sixth form students began their colossal challenge of dancing for a continuous 12 hours.
Their aim - to raise money for Schistosomiasis Control Initiative, spirits in the LSST common room were high during the early hours of the school day. The "Macarena" dance was particularly successful at getting everyone in sixth form on their feet. The atmosphere was great and with Christmas songs blasting out the mood was festive and the donation buckets were filling up.
With 5 hours down and 7 to go lunchtime saw the dancers complete a Conga down the walkway to raise awareness of the event to the lower school. After returning to the common room and completing another 2 hours it was Year 13 Parents evening. The flow of traffic through the common room gave the dancers a newfound energy to complete the last gruelling 3 hours.
With 1 hour to go, the dancers were struggling to gather energy to finish but the determination to complete the 12 hours was inspiring and as the clock struck 7:00pm it was a celebratory finish. Overall the brave dancers raised £303.40, this was astounding and will go a long way to helping the Schistosomiasis sufferers across Africa.
Special mentions to:
Ellie Martland
Ella Doolan
Chloe Reynolds
Katie Mullen
Amy Johnson
For helping out the dancers by taking part for prolonged periods of the 12 hours.
Dancers:
Hannah Kempster
Amy Kempster
Olivia Caunt