Project X - LSST in 3rd place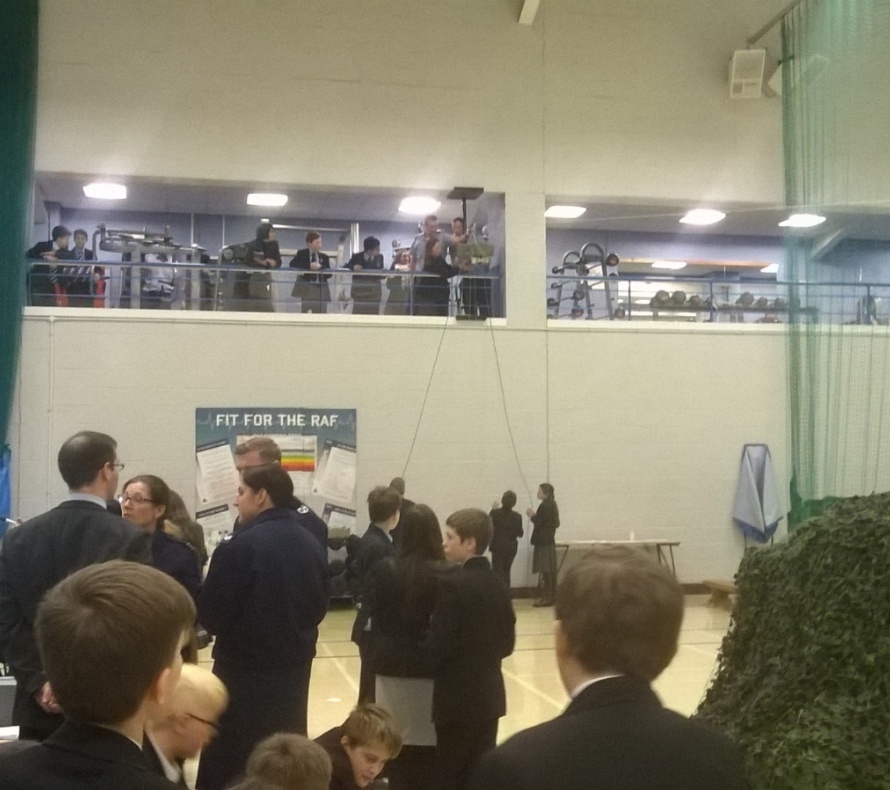 On Wednesday a group of year 8 maths students, including myself, went to RAF Waddington to test our skills to the limit.
At 9:00 we left school on a coach and soon arrived at Waddington gym. The first thing we did was watch a show put on by the Airforce dogs and their trainers, the dogs were really obediant. Next we looked at some bomb disposal robots, I was seriously impressed. One of them was a tiny camera which was able to fit through the botttom of windows and car doors! We were given the oppurtunity to look at some of the guns which are used in the RAF, including a pistol (not loaded)!
Then came the moment where we were called in by the dragons to show our presentation. We really impressed the judges with our ideas, reasoning as well as teamwork. Next it was time for our test run, we struggled with our dropping mechanism at first but as a team we managed to find a solution. We made a few adjustments to our plane and then were called for our final run all too soon. The pressure was on. We managed to get our plane on the pulley with out any problems. 3...2...1, the plane was in flight. The first package hit the target but unfortunately the second one missed. It was time for our second run. The first parcel bounced right off the side of the target, so close! The second one was right on target!
The judges began to anounce the winners, we got 3rd place much to everyones delight, including the teachers. Thank you to all the teacher and helpers who supported us.
Written by Maisey Baker 8.6
Maisey Baker-8.6
.