National Finals- LSST's junior swimming squad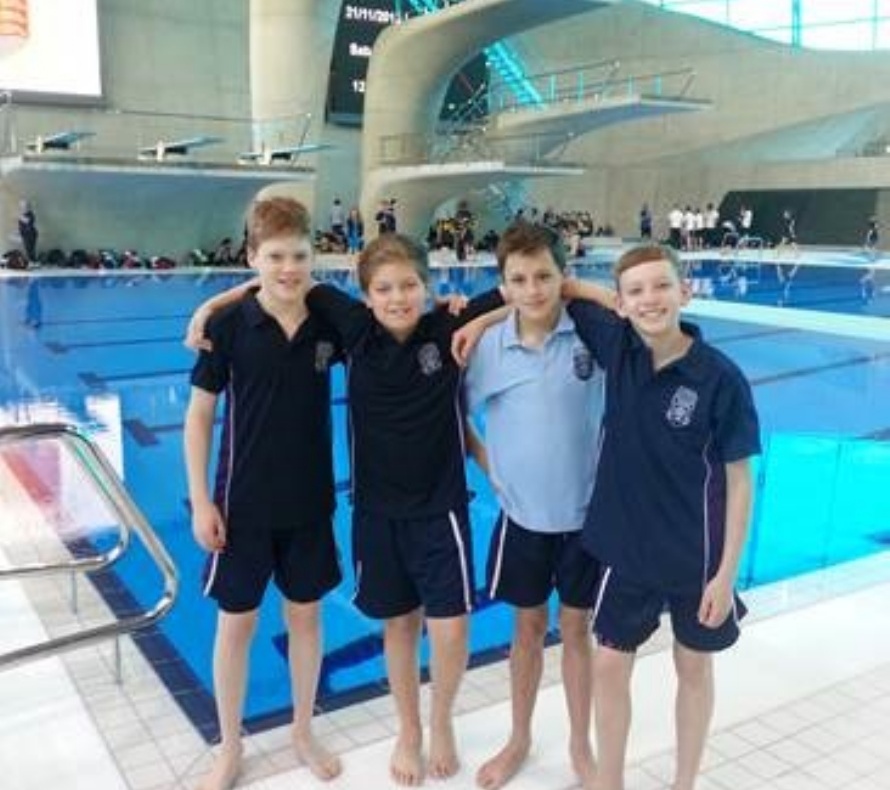 These boys went to the London Aquatic Centre in the Olympic park at the weekend to compete against the best schools/academies and colleges in the country. .
With heightened tension during the whole experience of the fantastic arena the boys were nervous going into the first medley relay. They made good changeovers and swam right on their qualifying time. They finished 19th overall and a little disappointed they had dropped one place from qualifying 18th.
However, the lads watched the senior boy's race and marvelled at the sheer power and quality this whole event attracts. Feeling revived and with a pep talk from Mr B and me they approached their final race with focus and determination knowing they had qualified 22nd and wanting desperately to progress that position.
They went on to swim out of their skins…breaking personal best times and producing fabulous fast changeovers. The boys had done fantastic and were rewarded with an incredible 15th overall place in the country! A marvellous achievement.
The top spots were juggled between Millfield, Plymouth and Kelly College more or less but we should be so proud that we are there competing right alongside them.
The lads have had a wonderful experience and one of the best bits for me was the fact that although these boys will be in different squads for next year they were all planning the teams for next time already! Great Spirit and exemplary attitudes and behaviour. Well done lads! Huge thanks to Mr B!