CCF flying at RAF Cranwell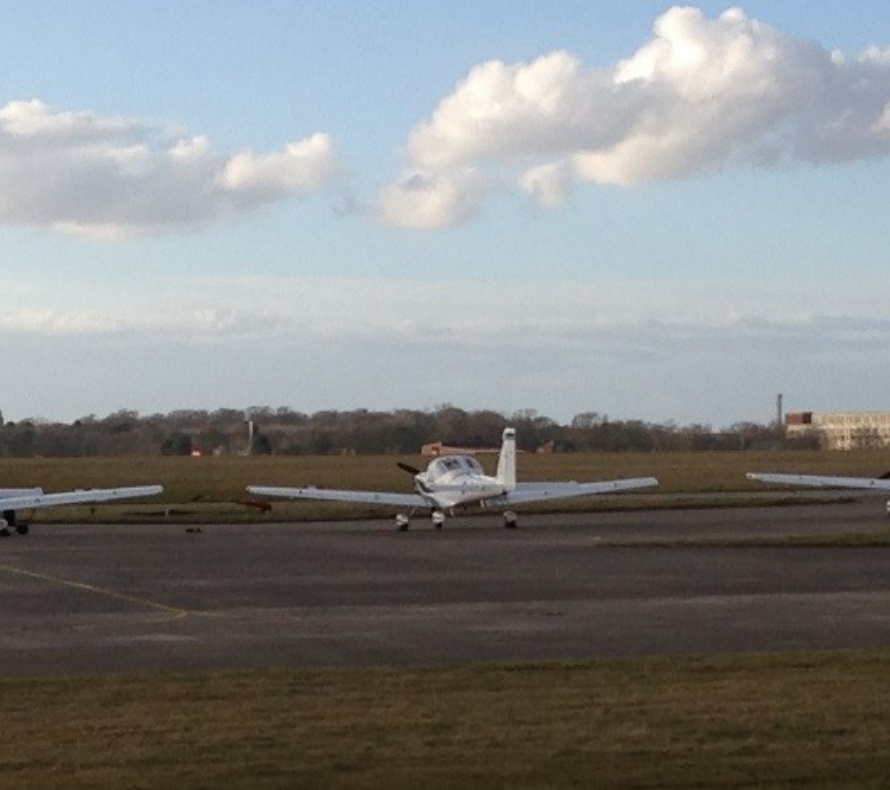 On Thursday the 22nd of October, 8 Cadets from the Priory LSST CCF RAF Section travelled to RAF Cranwell. The cadets were staying with the squadron AEF 7 for the day as part of the cadets Air Experience Flying.
During your time at cadets, you can gain a number of air experience flights with different squadrons.
The Aircraft that the cadets use to fly in the air experience flight is the Grob Tutor. A single propelled plane. Not only is the aircraft used for the cadets but it is also used for all training pilots for all services. Any pilot in the military whether it be Multi Engine, Rotary or Jet Engine, must have completed their basic training on the Grob tutor. The Grob tutor teaches you all the principles of flying and basic navigation.
As cadets we are very lucky that we can spend 20-25 minutes in the air learning about the aircraft and how to fly. It isn't just for people who want to be pilots; it can just be for fun and the experience. Some people don't like heights but at least they can say they have attempted it. While flying it is a 1 on 1 tuition by an ex military pilot. These pilots are now volunteers after spending a time in the forces flying aircraft.
On Thursday when we arrived we were sent into the cadet bunker room to watch a safety video that must be watched by all cadets every time they go flying. This gives us an explanation of what to in an emergency situation and the steps we should follow. We then go to the fitting rooms where we are all given a flying suit and gloves. We must also practise the emergency situation in a simulation. We are then allocated an aircraft and must wait for our turn to come round. 2 minutes before our flight we are back in the fitting room to get a helmet and a chair infill. Cadets are swapped in and out of the aircraft very quickly on a tight time scale. This is so everyone can get the chance to go flying. Unfortunately on the day, one cadet had a head cold and was unable to fly. This is due to the health and safety regulations, as a simple head cold can cause many problems in the air.
Whilst flying in the Grob Tutor it is completely up to you what you would like to do as it is your experience. Just flying round is a great fun but as part of our training syllabus, the cadets are required to know how the aircraft works. So they can keep extending their knowledge. One cadet said "In my flying session I learnt about the instruments on the aircraft. One of the instruments was the airspeed indicator, which calculates speed by measuring the pressure created by air that flows past an aeroplane as it moves forward." When weather permits, during your flight the pilot will ask you if you would like to do some aerobatics eg. Loop the loop, Barrel role, 0 gravity. These are all great fun and you can have a go at completing them yourself.
The fun doesn't stop there. Once you have been on lots of Air Experience Flights and you are aged 16, then you can apply for a flying scholarship through the cadets. If successful, you go to Tayside Aviation where you can learn a lot more about the aircraft, compete more flying and also progress to your first solo flights. If you would like a career as a pilot, military or commercial, this is a great starting point and amazing on your CV!
The experience was great and we would like to thank AEF 7 Squadron for accommodating us and we hope to go back soon.
Cpl Frances