Robot MARC opens new Priory lab
A 3D-printed robot has performed the official opening ceremony of The Priory's new robotics lab.
A 3D-printed robot has performed the official opening ceremony of the new robotics lab at The Priory Academy LSST.
MARC (Multi-Actuated Robotic Companion) from the University of Lincoln was the VIP guest who cut the ribbon – literally – on the school's £110,000 facility.
Year 7 student Hannah Hemlin activated a pre-set computer programme and the obliging android did the rest, to the applause of pupils, staff and scientists from the university.
The robotics lab has been part-funded by a grant from the Wolfson Foundation, a charity which supports excellence in science and education. The new room boasts 15 high-spec computers, a 3D printer and a laser printer and will be used by Sixth Form engineering students at the academy.
Mr Jones, Head of Technology at The Priory, said: "The new lab will be a fantastic asset for the school. The interest and excitement among students has been phenomenal and it's wonderful to be able to offer these opportunities in the very latest technology."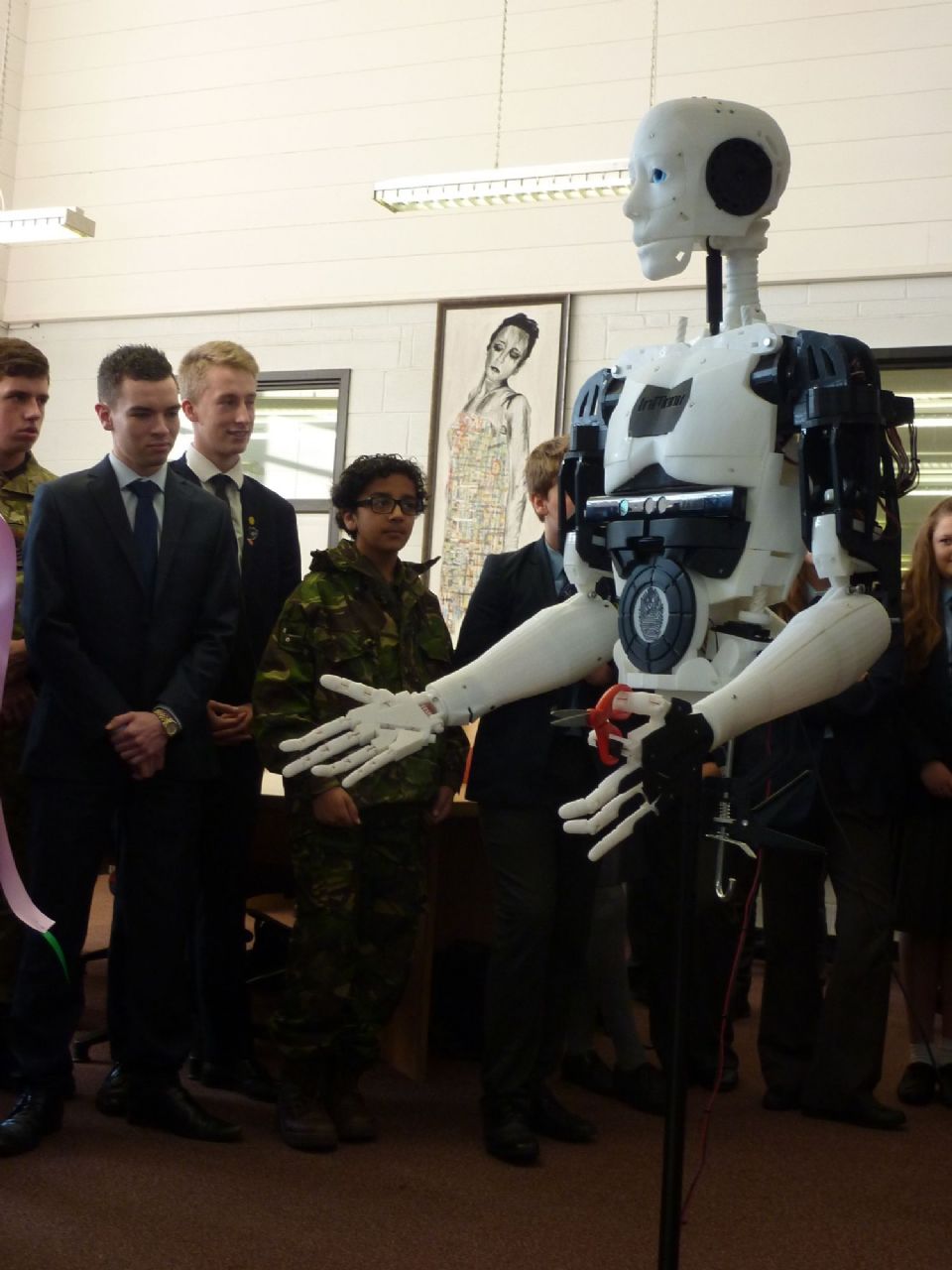 Guests of honour Dr David Cobham, Head of the School of Computer Science at the university, and Professor Tom Duckett, who leads its robotics research centre, answered questions at a Year 8 assembly before also taking part in a workshop with Sixth Formers.
Dr Cobham said: "We are delighted to be opening the new robotics laboratory at The Priory Academy LSST. The computing and robotics industries are developing at an extremely rapid pace, so it is wonderful to see that school pupils in Lincolnshire have access to such important facilities to support their education."
Professor Duckett added: "The research carried out by students and academics from the University of Lincoln's School of Computer Science is ground-breaking. From medical imaging to social computing and companion robots, our research specialisms are focussed on improving people's quality of life, and we enjoy giving students the opportunity to take part in this exciting work."
The Wolfson Foundation www.wolfson.org.uk is a charity that supports and promotes excellence in the fields of science and medicine, health and disability, education and the arts and humanities. Since 1955 it has awarded over £800 million (£1.7 billion in real terms) to some 10,000 projects across the UK, all on the basis of expert peer review. The Wolfson Foundation celebrates its 60th anniversary in 2015 (#Wolfson60).