Lincolnshire remembers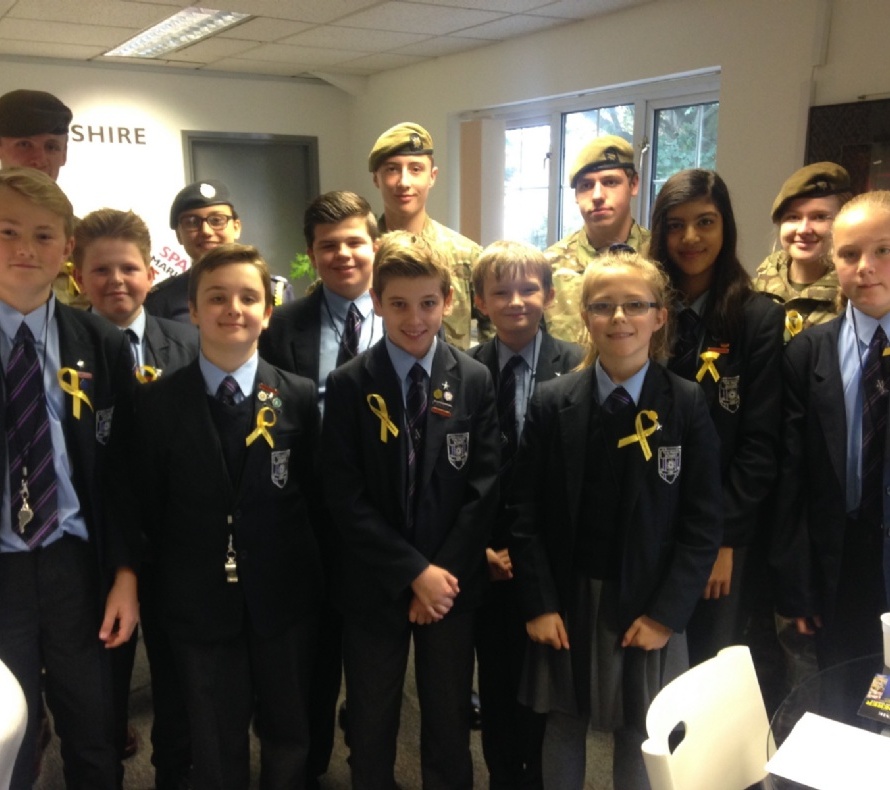 On this day, 13th October, 100 years ago in 1915, 357 Lincolnshire Lads lost their lives in just an hour at the Battle of Loos.
Today, we commemorated the lives with a ceremony on the High Street in Lincoln. Year 8 Form Captains and five CCF Cadets had a very important role to play in this ceremony. We were taken to BBC Radio Lincolnshire to receive our whistles, the main part of our roles! We were placed into separate places from the bottom of the High Street to Lincoln Cathedral. Then, at 1:00pm, the first whistle was sounded at the cenotaph, and then in a chain to the Cathedral.
What a great part of history and an experience to be involved in. We were also interviewed by BBC Look North, BBC website, BBC Radio Lincolnshire and in the Lincolnshire Echo!
People Involved: Laura Sharpe, Nahian Hassan, Joshua Rogers, Jayden Judd, Ben Lincoln, Morgan Bush, Ben Walden, Charlie Over, Lucy Evans, Greg Harrison, Cara Jacques, Cameron Smith, Lucy Dawson, Sam Hanby.