National Poetry Day 2015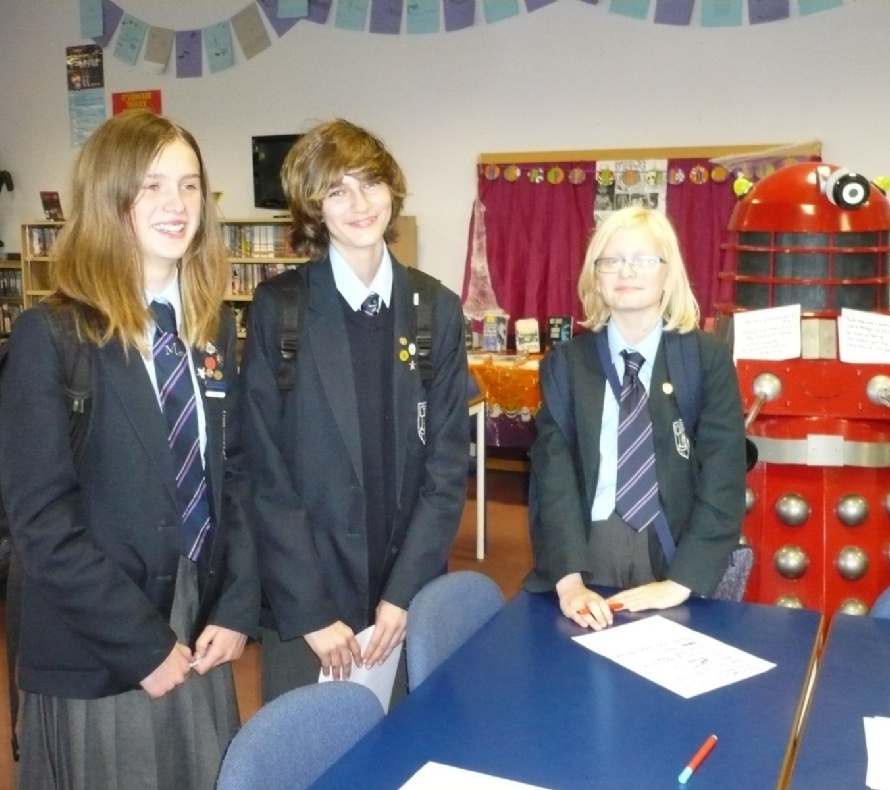 Thursday 8th October was National Poetry Day. We had a celebration at lunchtime in the school library with an unusual guest – the library dalek activated for the event and followed students around issuing threats.
Fortunately he didn't have any charge in his weapons so was unable to exterminate anyone. Students won prizes for reciting well known poems that they had learned off by heart, and we had some very impressive recitals. There were prizes too for people who composed amusing limericks, some of them not very flattering about their friends!
Prior to National Poetry Day we had a competition to compose an original poem, with prizes for the winners and house points for everyone who took part. The winners were Sajiv Sharma (13.3); Amy Thomas, Olivia-Mae Davis and Yar-Ting Zou (all 9.6, and these three girls collaborated on a poem); Dylan White (7.2) and Libby Challans (7.2). House points were as follows: Sempringham 27, Alexandria 9, Castille 7 and Avalon 4. We also sent out daily emails sharing with everyone in the school some of our teachers' favourite poems. All in all we had lots of fun celebrating poetry and thank you to everyone who participated.