French trip 2015- 7.9 report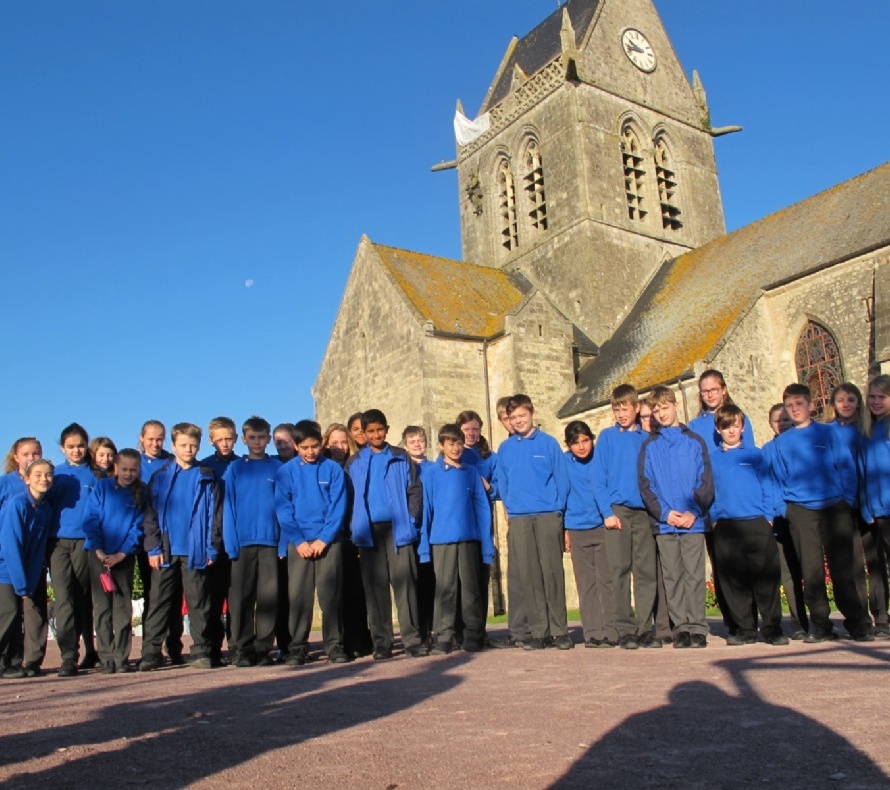 On Monday the 28th of September 29 year 7s of 7.9 set off on a residential trip to the Centre des Etoiles for 5 days. Speaking as a pupil from that form I found the experience as an amazing one seeing as I had never been abroad before. Here is a recap of what we did at France.
On the Monday (28th of September) all the students were at school washed and dressed for between the times of 6:55am and 7:05. It was an early morning for everyone but we had an eleven hour trip to catch up on any sleep if we wanted to. The coach journey to get there was very comfortable and driven as smoothly as possible by John the coach driver. By the time we all got to the centre, the time was around 9 o'clock. When we got there the host and hostess (Mr and Mrs Reddington) gave us all a hot chocolate and biscuit to get us through the night. The bed I slept in was very comfortable and warm which I bet everyone likes when they are sleeping in a hotel or b and b.
The 29th of September was Tuesday. For breakfast we had croissant and bread. After we got ready to go swimming. Swimming was fun as we had Mr Murphy and Hannah in with us. We went back to the centre afterwards for lunch then travelled to a slate mine. We came back and had lasagne for dinner then bed and lights out at 10 o'clock.
Wednesday was Bayeux all morning. We went to see the tapestry of 1066. That was very interesting. We then went to the cathedral to look around but that was a little bit rushed because we wouldn't get to the market on time. After it was lunch the usual baguette. In the afternoon we visited Juno beach and went round the museum as well as seeing some films. It was a lovely day so we were able to walk on the beach where Canadian soldiers had landed on D-Day. At the end of the day we went back 'home' and had a dinner of chicken and rice.
Thursday was very exciting because we went to an aquarium or that's what we all thought any way… it turns out its more than just an aquarium, it had 4 different sections: nuclear submarine, attraction, titanic and aquarium. We did all four and were totally amazed at how cool it was. When we came back, we tried snails (escargot). They were wrapped in pastry and garlic butter so we couldn't taste it.
On Friday the 2nd of October, we woke at 4:15am so we could get back to England at around 4 o'clock.
by Olivia Mullins 7.9