RAF INSKIP - 2015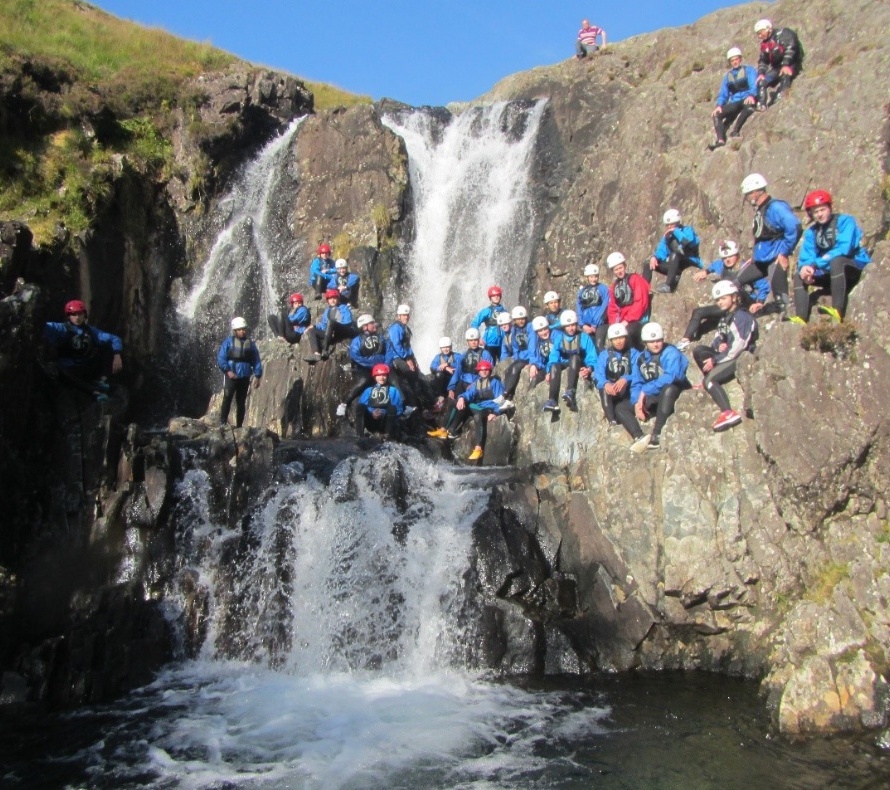 On 27th September 2015, a group of Year 10 Priory CCF Cadets amalgamated with City ACF, to embark on an adventurous training week at the cadet centre, RAF INSKIP. This was a week that would entail many strenuous activities and exercises to test the cadets' abilities and mental capacity.
Aims
One of the main aims of the trip was to experience adventurous activities and become accustomed to partaking in activities which were out of our comfort zones. This included doing exercises that we would have never imagined doing beforehand. Outside of activities however, the aim of this journey was to build up leadership and team building skills. These tasks were run after we arrived back at the cadet centre.
Activities
During the INSKIP visit, we participated in lots of fun, exiting and courageous activities including: indoor rock-climbing, ghyll scrambling, mountain biking, zip trekking, geo caching and various water sports.
Day 1
On Monday, we started off our adventurous training with rock-climbing and swimming. The rock climbing was great fun as it included huge realistic rock walls and smaller bouldering walls, both of these types of climbing were physically demanding on all of the cadets and staff that attempted them.
Day 2
On Tuesday, we travelled for just over two and a half hours through the valleys and hills of the Lake District to get to the peaceful and untouched valley that would host the ghyll scrambling. The ghyll scrambling was a very demanding activity physically and mentally, as it involved scrambling up the river over rocks; both huge and small; through rapids, up waterfalls and in some cases, jumping off in to the clear, crisp water below. This was a truly brilliant activity and something that no one had done before.
Day 3
The next day we travelled to the mountain biking and zip trekking activities. For these activities we were split up into two groups; one to do the mountain biking first, and the other to go zip trekking first. The group that went biking first soon managed to get lost from one another after the first twenty minutes or so, but this didn't stop everyone having a great time, and even though we all managed to go slightly different routes, we all made it back in time for a quick lunch before the zip trekking! The other group who went zip trekking first had a great time flying down the long, high and fast zip lines of which there were eight in total all varying in: speed, distance and height.
Final Day
On the final day of activities, we headed to Derwent Water for a day of: kayaking, canoeing, raft building and dragon boat racing. The canoeing and kayaking were both very fun and enjoyable activities, as both required for you to be in pairs and to paddle out to a small island where the two kayak and canoe groups would swap boats and paddle back with some detours on the way for extra sight-seeing. The raft building was a great activity as it required you to build and race your raft against the other teams!
What we learnt/ Conclusion
Throughout the week we learnt a lot; not only about the activities, but about ourselves both physically and mentally. The activities taught us a lot about our physical strength - especially in the rock climbing and the ghyll scrambling, as there was a slight bit of competition in the pairs we were climbing with, and the other pairs who were climbing at the same time. In addition to this, there was also competition in the ghyll scrambling as to who did all the jumps. Mentally, I think we all learnt a lot about ourselves. If it wasn't convincing yourself that you'd be fine to jump off that ledge into water below, then it might have been the willpower to keep cycling up the steep hill you were tackling. All in all, this was a great week to get to know everyone you were with and yourself.