Radio Club @ The Priory Academy LSST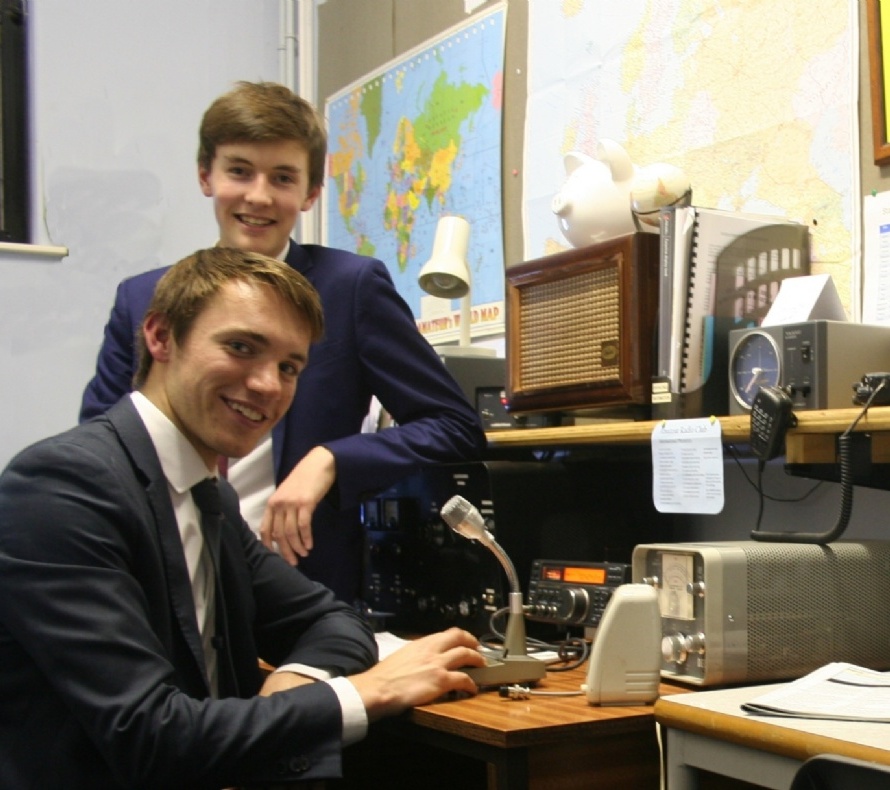 The Priory Academy LSST Radio Club was formed in 2003. Open to all year
groups, it provides students with the opportunity to study for a Foundation
Certificate in Radio Communications.
This is a worthwhile qualification in its own right and makes a useful addition to any CV, especially for those who are seeking a career in an engineering field. It is also the gateway to
obtaining an Foundation Amateur Radio Licence. Amateur Radio encourages
hands-on investigation and experimentation as a basis for understanding
technical subjects. The experiences are a motivating influence for many
careers in computer sciences, consumer electronics, broadcast engineering,
research sciences, medicine, telecommunications and more! Amateur Radio also
enriches the lives of thousands of people as a way to meet and make friends,
practise language skills, have fun and pursue a path of lifelong learning.
Since 2003 nearly fifty students at the Priory have gained the qualification
and their own Amateur Radio Licence.

The club has its own radio station with the callsign MX0PSL. From the
station, tucked away in in a small room in the heart of the school, signals
are carried from the microphone through the transmitting equipment to a
large directional aerial located in the school field. From here signals are
beamed to all corners of the world, even out into space where the astronauts
on the International Space Station are licensed and hopefully may one day
make contact with our students. During day to day operation, licensed students make
contact with other stations across europe and the world. In particular there are
links with school stations in the USA and the club takes part in
competitions and events.These include a month long event each December
called Youngsters on the Air. For this event schools, universities and other
youth organisations throughout the world in countries as diverse
as Belgium, St Lucia, Ivory Coast, Lebanon and the Philippines operate using
special callsigns.

In the true spirit of Amateur Radio the students are encouraged to learn through
hands on maintenance and construction of small projects to enhance the
effectiveness of the station. Those who have an interest in, or who are
studying languages, are encouraged to practise their speaking skills
on the air by speaking to native speakers in other countries. Above all
else, however, the radio station gives our students a unique opportunity to
build their confidence by representing and giving their school a voice that
can be heard throughout the world!