Key Stage 3 Writing Success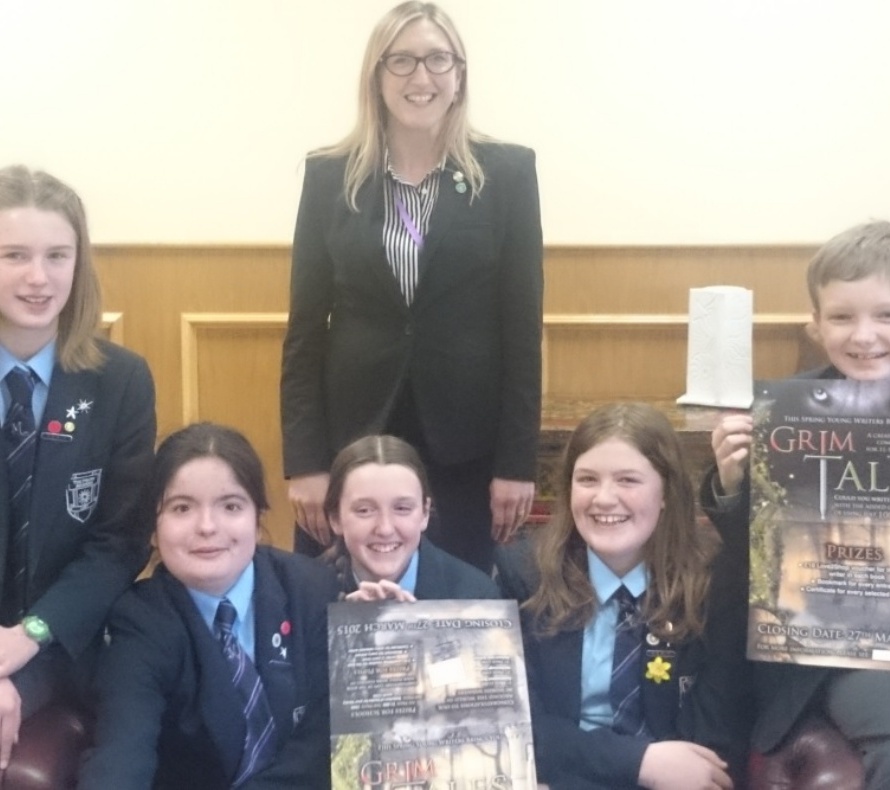 Students in Years 7 and 8 celebrate their achievements in creative writing.
The Priory LSST KS3 creative writing club, Writers Inc., recently entered a writing competition run by 'Young Writers.' The brief was to create a mini –saga of no more and no less than 100 words. The subject was 'Grim Tales.' Re-writing some favourite fairy tales with a dark and sinister twist appealed immensely to the writing club members and they produced some fantastic entries. So fantastic, in fact, that they were successful and as a result will have their work published in a special anthology!
The work was selected for publication based on 'imagination, perception, expression and creative use of language' so congratulations to Evie (Year 8), Ella, Morgan, Emma and Harriet (all Year 7) for proving their talents in this extremely competitive field.
The anthology, 'Grim Tales – Little Legends' will appear in the school library in September; have a read of some superb mini-sagas and maybe we will see some of you at our writing club too!
Miss Watt