800th anniversary lecture on the Magna Carta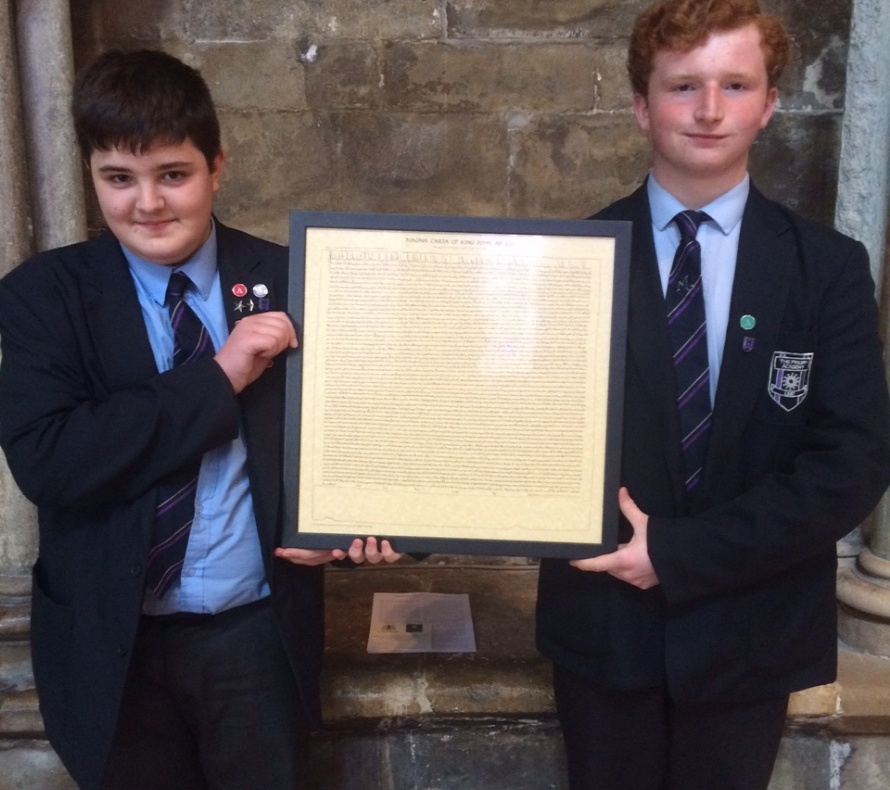 The Priory Academy LSST visit Lincoln cathedral to attend a lecture commemorating the signing of the Magna Carta
Joe and Kian, active members of the Student Council, visited Lincoln Cathedral on behalf of the School and to attend a celebration lecture to commemorate the 800th Anniversary of the Magna Carta. The presentations were led by experts in this area including former Lord Chief Justice, Lord Judge and The Leader of the Lincoln Historic Trust.
There were many Lincolnshire schools, both primary and secondary, at the event, all of whom were presented with a commemorative copy of the Magna Carta on Parchment, a direct translation of the 1215 Magna Carta, and a CD with a reading of the original text. All of the aforementioned resources will be available to students across the Academy.
The creation of Magna Carta in 1215 marked the first time that limits were imposed on a powers of a King of England, making it clear that the King was subject to the law, not above it. The charter was forced upon King John by a rebellion in 1215 and signed at Runymede on June the 15th 1215. The Presentation explained why the Magna Carta has been beneficial to the way Britain is ruled at the moment and how it has changed Laws and Protocols in an extensive way. The Magna Carta and the spirt of the document created a free society where all citizens are equal.