Cameron shows great promise as a journalist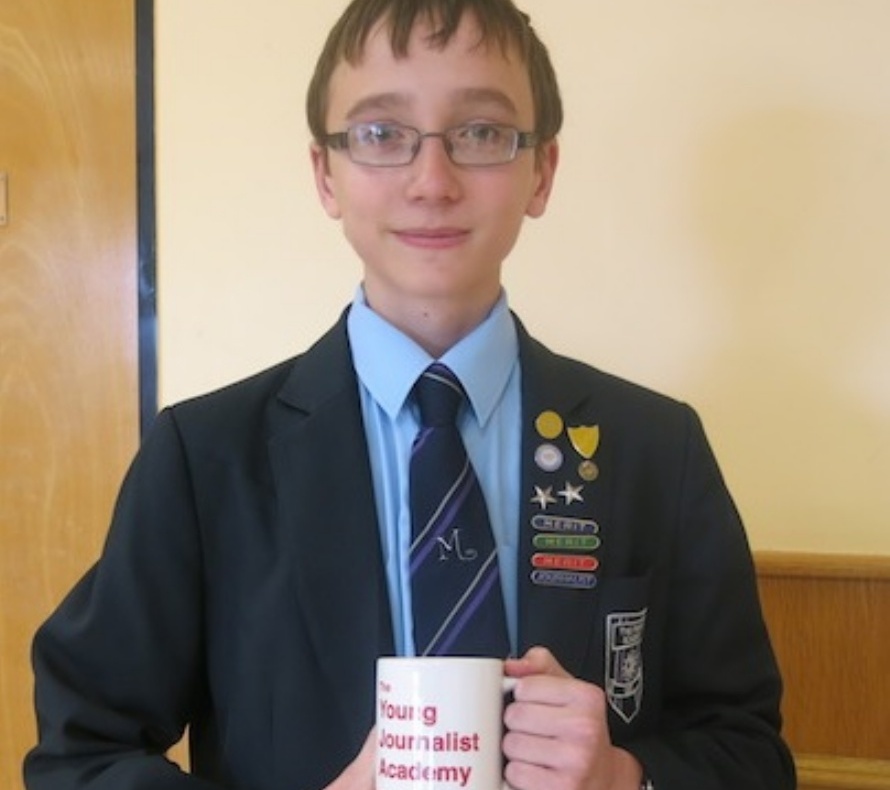 Find out about Cameron's independent mission to find a great story
Cameron (Year 9) has been a member of Priory Press for two years and is already showing great promise in the Priory newsroom and further afield.
In addition to making regular contributions to school news, Cameron has been inspired by the school's involvement with the Young Journalist Academy. Using the reporting skills he has developed, he independently collected a number of interviews at the Bomber Command Memorial site when the spire was put into place.
Cameron then went on to produce a very informative article for the Young Journalist Academy website, which received several Tweets and was 'liked' on Facebook over one hundred times.
Cameron said, 'It's lovely that people are interested in reading about Bomber Command; it's a huge part of Lincoln's history and I am looking forward to visiting the site again when the next phase, the memorial walls, go up.'
Sarah, a representative of the Young Journalist Academy, said, "Cameron has developed an excellent, unique style of interviewing and writing during his time in the Priory Press team and in reporting for the Young Journalist Academy and I look forward to seeing this progress even further in the future."
To view Cameron's article and listen to his interviews:
http://youngjournalistacademy.com/2015/05/14/bomber-command-memorial-spire-installed/