Year 7 'Book Buzz' is a Great Success

The English Department and Library team together to deliver an inspirational event celebrating the joys of reading...
On the afternoon of Monday 15th December, the English Department and New Hall were alive with enthusiasm – for something so enchanting and yet so simple: books.
Organised by Mrs Mann and the Library, 'Book Buzz 2014' was an opportunity for the whole of Year 7 to celebrate their enjoyment of reading, or perhaps even have it reignited.
The project began in September when every single Year 7 student was given a free book to read; they had a choice of twelve titles so there was something for everyone. Students were asked to read their books in preparation for this week's event.
The afternoon began with an introduction led by Mrs Mann before the year group got into smaller 'classes' based on the books they had read. Led by members of the English Department, students were challenged to discuss their favourite extracts from the books before they entered two contests: to design a new book cover and to come up with a slogan beginning with, 'I love reading because…' Two winners were selected from each 'class' and invited to choose the prize of a book and some chocolate.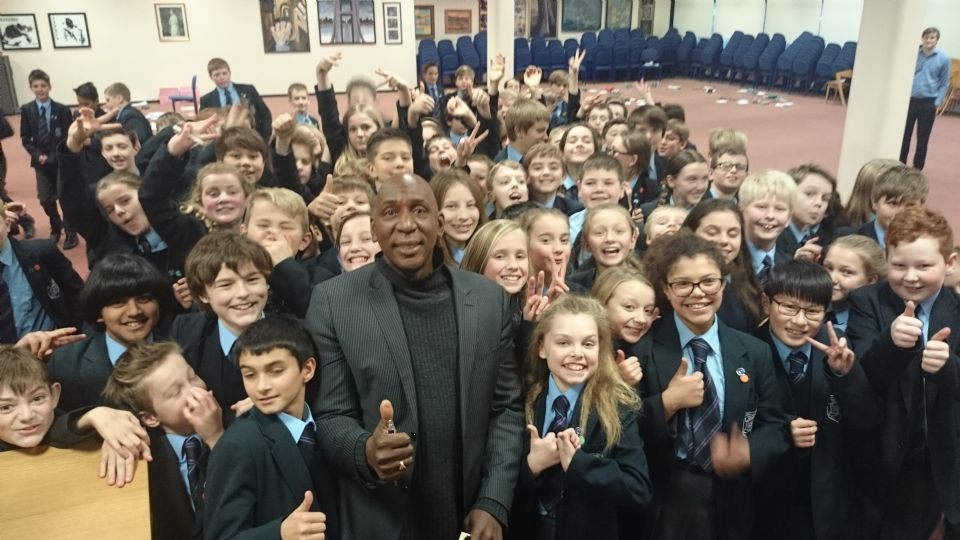 Midway through the event, Year 7 were delighted to receive a visit from Lincoln actor, Colin McFarlane, who was in school for a History project and stopped by to deliver a motivational message: "The most powerful thing you can do is follow your dreams."
As the year group were dismissed at the end of the day, there literally was a 'buzz' in the air; students were given book recommendations tailored to the first book they had chosen; the Library is bound to be packed with students selecting some reading for the forthcoming holidays.
Many thanks to everyone who was involved in the organisation and delivery of the afternoon's event; it was a great success.
Some of the winning 'I love reading because…' slogans were:
"…I don't get to live one life; I get to live many. I can imagine the unimaginable and I can just escape to a different world." – Nicola Crooks
"…it inspires me to write my own stories." – Elisha Barnes
"…it builds my knowledge, expands my imagination and makes me feel I'm in a place of peace." – Kian
"…it's adventurous, intriguing, mind-blowing and outstandingly fun." – Daniel Turton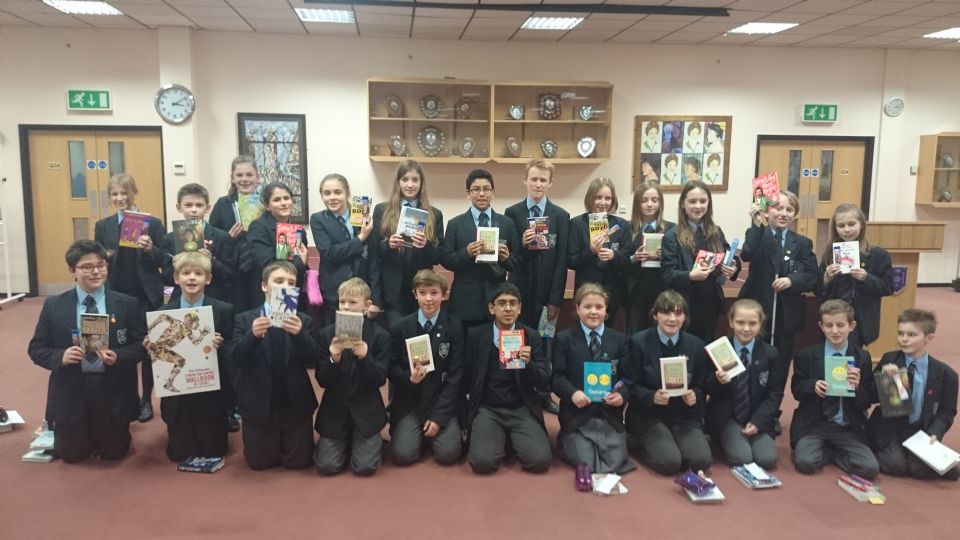 "…because it affects you personally. It can make you laugh, cry, or gasp. Even if it makes you bored, it's still affected you." – Aymara
"…because it is useful for our knowledge and spelling because you learn different words just by reading a book." – Jake Swindells
"…because your imagination goes somewhere nobody else's does." – Joshua Johnson
"…because it is a journey through the past, present and future." – Charlie Toop
Miss E Chester