Students judge young people's book awards

Students from Year 7 attended a ceremony at Lincoln Drill Hall after taking part in judging for the Lincolnshire Young People's Book Award.
Lincolnshire Young People's Book Award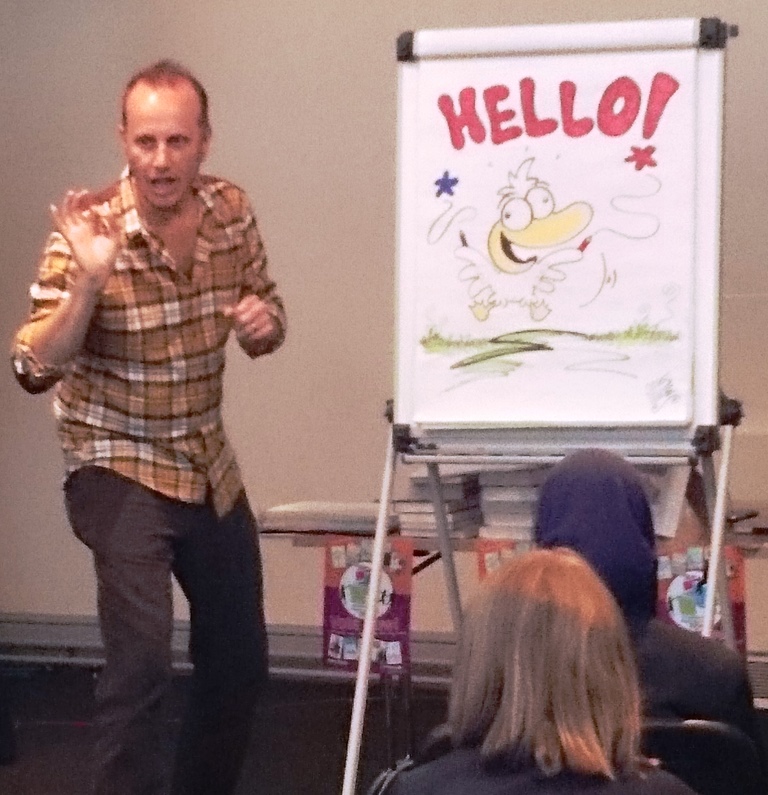 Over the past few months, 18 Year 7 students have been taking part in an event which involves judging the Lincolnshire Young People's Book Award. The award is voted for by children who read all the books, and at the end of the programme we went to the Drill Hall in Lincoln to see the announcement of the winners.
We have all been very busy judging and reading the books, and we all voted for our favourites. Many other schools dotted over the county have also followed a similar process, and all the votes were put together to announce a winner. At the event, the winning book of the age 12-14 category was announced to be The Child's Elephant by Rachel Campbell-Johnson.
As well as the announcement of the winner, the event was also jam-packed full of interesting speeches by a variety of people. First was author Georgia Twynham whom many of us had already met at the recent Literary Festival held at our school, and it was very intriguing hearing from her again. Second was illustrator Matt Timson who, as well as doing lots of Georgia's artwork, also does work for comic book companies. Finally was 'The Potty Poet,' Chris White, who told us all some of his humorous poems as well as involving a lot of audience participation. We all had fun hearing from these fantastic people. The winner of the younger readers' category, Adam Rawlins, who wrote The Strange Encounter of Sally Shakespeare and Toby Tinker, was also there to receive his award.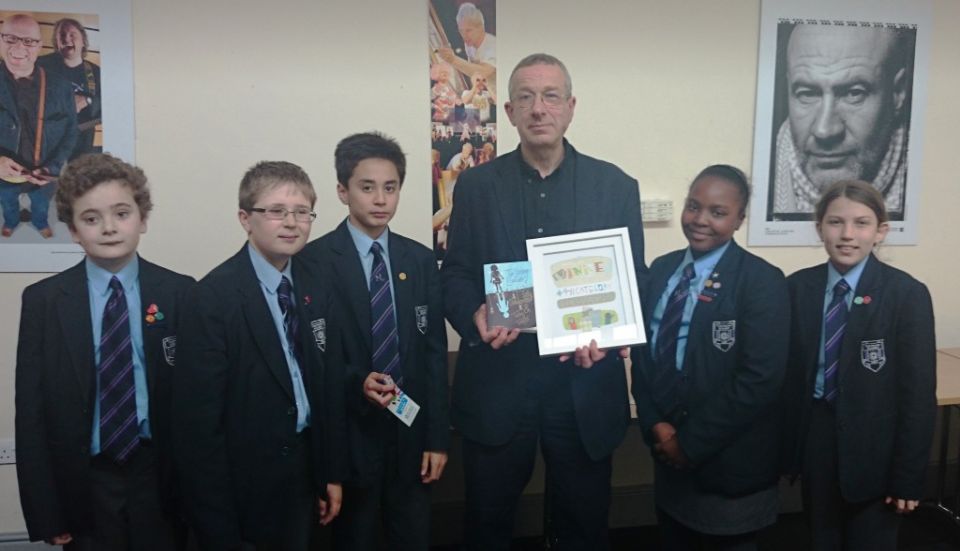 During the process of the actual reading, we frequently met up every fortnight or so during English lessons to discuss our opinions on the books. We all came to a conclusion on our favourite books, with the majority of us preferring either Last Chance Angel by Alex Gutteridge, or Model Misfit: Geek Girl by Holly Smale. Because of this, we were very surprised when Rachel Campbell-Johnson's book was announced as the winner, yet we all enjoyed reading The Child's Elephant as well. Deciding on what to vote for was very hard, as all the books were of an extremely high standard.
Pictured (above) are Priory Book Club students with winning author Adam Rawlins; and (top) Chris White, the Potty Poet.
Overall, we all enjoyed the event at the Drill Hall and the group we have been involved with over the last few months. I'd like to thank Mrs Coggan for making it possible for all of us. I hope we can all continue to take part in the LYPBA next year.
William Ghest
7.8