Year 12 Mooters lay down the law

The Priory's Year 12 Law Mooters began the defence of their title with a contest in Sheffield against Chesterfield College.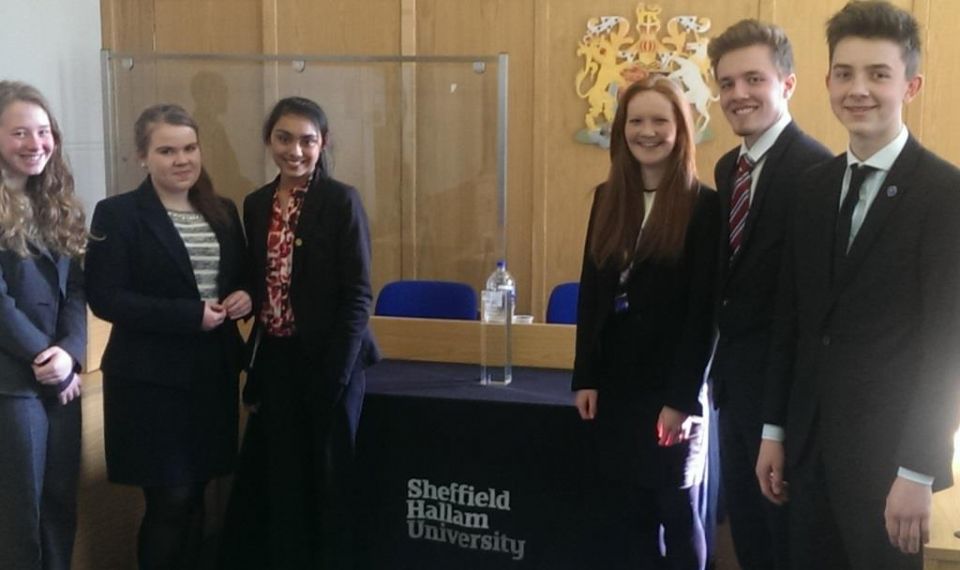 The Priory's Year 12 Law Mooters travelled to Sheffield to begin the defence of the title won so superbly by last year's sextet.
Arguing against the live TV screening of court cases, the team of Ben Evans, Shivani Brouwer, Sam Mackley, Lucy Keeling, Ellie Jones and Jade Cormack were up against Chesterfield College, who put together a very robust and convincing argument for, before Priory got the chance to put their case forward.
From start to finish, the Priory case was clear, precise, eloquent and persuasive – typified by an excellent argument to round off by Jade Cormack, who received special praise from the judges at the end for her style.
The arguments were followed by rebuttals from either side and then the judges spent a good 15 minutes deliberating – showing the excellent quality and how close a contest it had been.
Finally, the judges came down on the side of Priory, saying that the students' presentation, in particular, was excellent.
This doesn't mean the team are automatically into the final as we must await the results of the other heats but they were outstanding on the day.
Mr Strawson