Students' snacks raise cash for Red Cross in Syria

A team of students staged a series of Indian snack sales to raise money for the British Red Cross in Syria.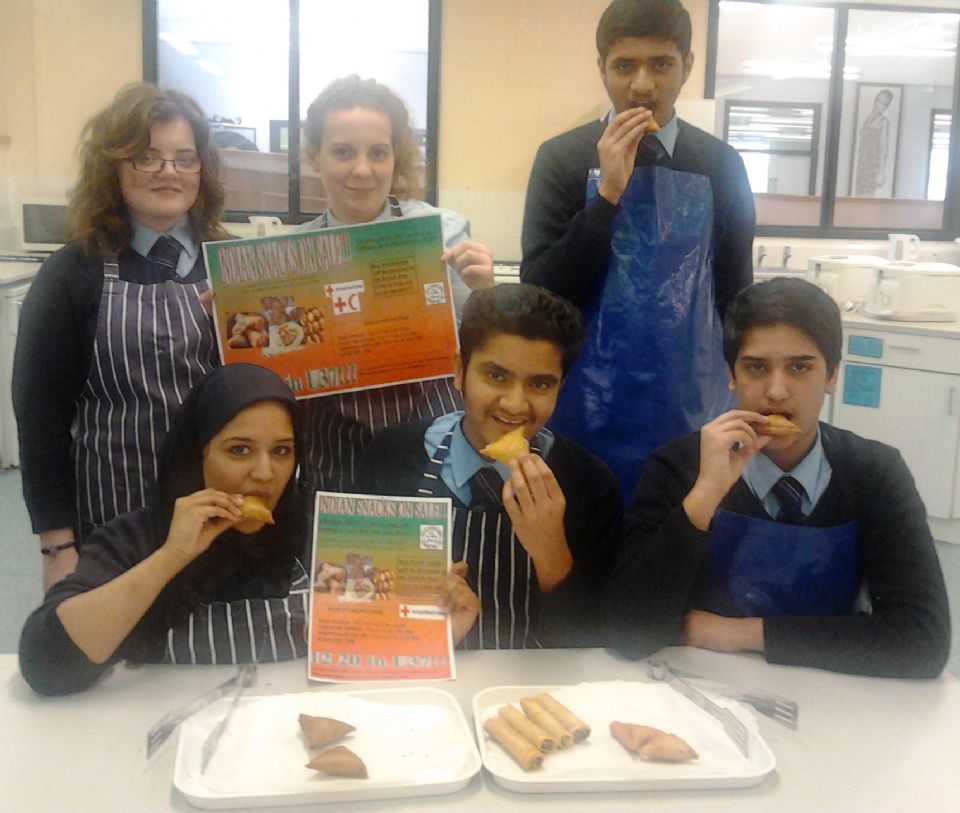 We decided to do stage a special event in order to raise money for, and awareness of, the trouble taking place in Syria in recent years.
Our team (Saima Siddiqui 11.1, Aadil Siddiqui 10.3 and Shreekes Nivamet 11.9) decided to help people there by doing an Indian Snack Sale for our chosen charity, the British Red Cross. The money collected on three successive Fridays would all be in aid of Syrian people.
Rather than simply selling cakes or sweets, selling Indian snacks was something that had never been seen before at our school and it had the added benefit of teaching our fellow students about another culture.
The heart-rending images on TV screens and newspapers regarding the situation in Syria inspired us to think of a way in which we could help, as well as designing an event that would be enjoyable and beneficial to our school community.
All the money raised will help families in Syria to get the aid, food, water, shelter and medicines they deserve and need.
The idea took a lot of planning, time and effort by everyone involved, including some generous teachers, who dedicated their time to help us. As a team, we felt that it was important to give back to society and the community in some way and that if we were to do this we would do it in a unique manner: Indian snack sales!
On each day, we all set about this large scale event, with Ms Sowden there to assist us. Although we faced many problems along the way – including food not being ready to serve on time one week! – we managed to solve all problems and make a grand total of £250.
The credit for this successful event goes entirely to the people who helped, supported and motivated us along the way. We have done this for a really worthwhile cause, and hope the necessary aid reaches the people who need it most.
Saima Siddiqui
Year 11