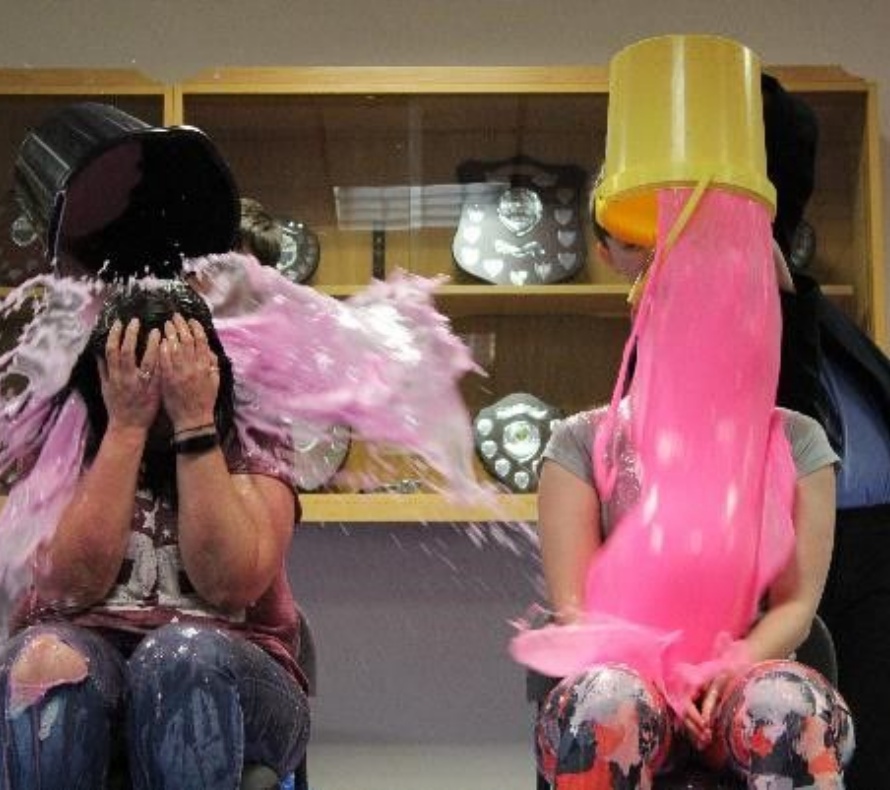 Comic Relief - Do something funny for money!
Published 18/03/19, by Samantha Davis
Staff and students at The Priory Academy LSST took part in Comic Relief from 12th-15th March with 'Teachers doing Something Funny for Money'. Throughout the week students donated what they could afford and in return their teachers completed a series of tasks. The more students raised the more challenging and amusing the tasks became. We had 'lip sync' battles, 'Fortnite' dances, rap battles and one teacher dressed as Taylor Swift singing 'Shake if Off'! They got to witness two sets of 'Bush Tucker' trials with teachers eating locusts, scorpions and drinking vomit fruit smoothies. Some teachers had to eat pancakes in a variety of awkward positions with some awful toppings. Other teachers dressed up in a variety of outfits such as scuba diving gear, a llama outfit and sumo suits having a sumo match. Finally some students got to throw wet sponges at teachers, pour buckets of gunge over their heads and even wax the Assistant Head's legs! This resulted in a fantastic total of £2,300 raised for Comic Relief. A superb achievement and many thanks to everyone who donated and supported these events.