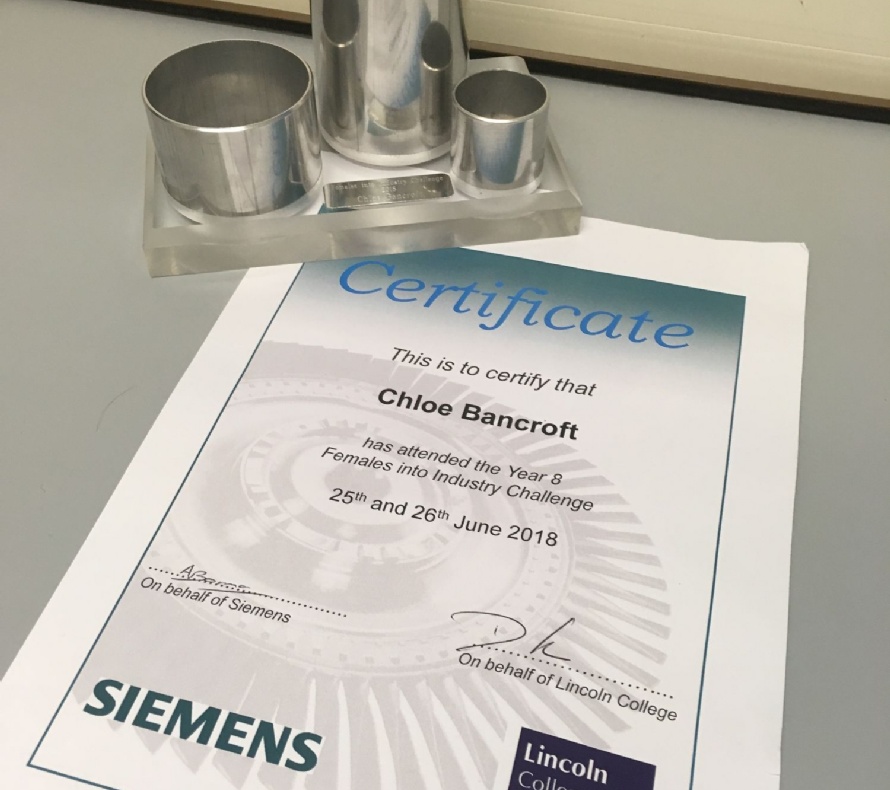 Chloe's "Females into Industry" experience.
Published 25/07/18, by Samantha Davis
Chloe Bancroft was recently successful in gaining a place on the two-day Siemens 'Females Into Industry' experience. It was a very tough selection process, with students from all over Lincoln applying for a very limited number of places. Chloe had a fantastic experience, working with Siemens apprentices and the engineering department at Lincoln College to produce her own product. She then had to evaluate the experience and give a presentation to families and teachers of the girls who had taken part. Chloe very much enjoyed her experience and is looking forward to the second part of it, which will take place in Year 9.
Read More