GCSEPod Revision
GCSEPOD's 's motto is 'education anywhere.' Pupils can now download excellent quality audio revision guides on their home computer, iPod or mobile phone. Click the link below to access the site.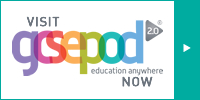 Click the logo above to go to the GCSEPod website.
Click on the following link to access a user guide: GCSEPod Student User Guide.