Sixth Formers relish taste of The Big Apple

Twenty Sixth-Formers and three members of staff visited New York City during October half-term to develop their knowledge of international business.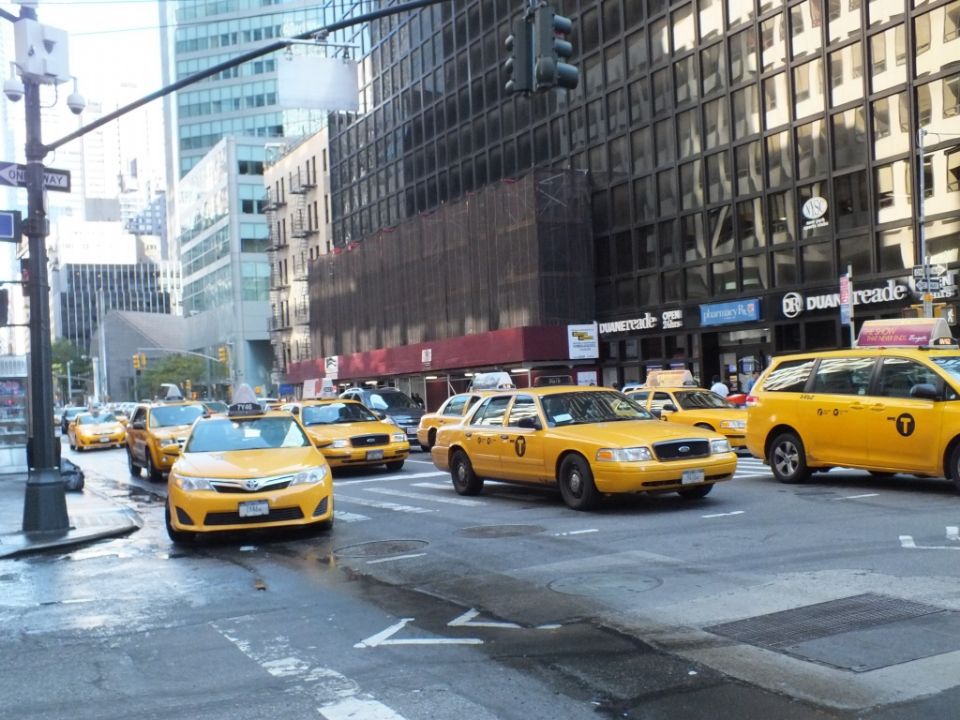 Twenty Sixth-Formers and three members of staff visited New York City during October half-term to develop their knowledge of international business. Below is a report about their time in NYC.
Words: William Marris, Cameron Chalmers, Esther Lallemant, Nick Finch and Tom Divver. Pictures: Cameron Chalmers and Vivien Schaper.
Arrival
On arrival in New York, the first thing to hit us was the buzz from the city despite us arriving quite late in the evening. The tall buildings and the classic yellow cabs gave a real sense of atmosphere, adding to the excitement of the group. After a short bus transfer, we reached the Broadway Hostel which appeared basic at first; however, the discovery that the hostel had wifi redeemed the situation! We all walked around the corner to a classic American diner for some quick but plentiful food. Shortly afterwards, everyone sloped off to bed, tired from travelling, however excited we might have been to explore New York. Click here to see an extended gallery of photos from our visit.
Day 2
We woke up at 7am and were all downstairs by 8 for our breakfast with a choice of cereal, bagels and muffins. Everyone was very excited about our first exploration of 'The Big Apple'. Firstly, we got the subway to Wall Street where we met our tour guide, Miss Tommy. She gave us a very interesting four-hour walking tour of the Financial District and a sight of the New York Stock Exchange. This gave us a good insight to the business world in New York, and also the way the Stock Exchange is run. We went via the Museum of American Finance where we saw a magnificent monopoly board made out of 18 carat gold. It was a fun and educational tour and we all learnt lots of things, such as how the American Reserve has developed. That evening, we went to see the Jersey Boys on Broadway. The show was awesome, and we got to see and hear lots of really famous songs performed.
Day 3
We started our journey to Battery Park at 8.30am on the subway, travelling to the port and departing to Staten Island via a Ferry. The ferry was a rocky ride, but we took in some great sights along the way including Ellis Island and Brooklyn Bridge. We arrived at the Statue of Liberty, in awe of what was in front of us. We then walked around the base and witnessed incredible views of the New York skyline. Everyone then climbed the many hundreds of steps to the top of the pedestal.
We then moved on to the 9/11 memorial site. Not only did we get to learn about the new World Trade Centre, but also experienced overwhelming emotions. Although there were thousands of people, the site was almost silent; a fact which showed just how much the tragedy affected everyone. Our final stop of the day, as a group, was at the Rockefeller Centre, which stands 850 feet tall and from where we towered over the city on the observation deck. The views were incredible; being able to look over the city in every direction is something that should be witnessed in person. Our final challenge was to split into groups, and pay for a meal near Times Square, for less than $20 per person. We had to be back for 9pm, so that we could pass the challenge and earn a Ben & Jerry's. For the meal, we had to work out tax and a service charge in order to stay under our budget. We all passed and enjoyed some delicious ice cream!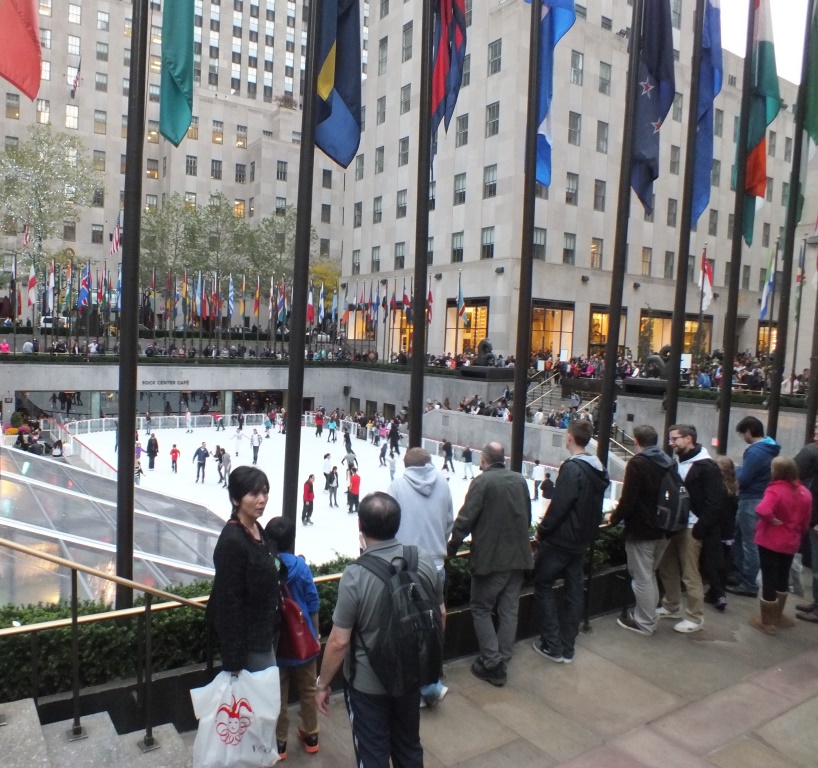 Day 4
Our fourth day consisted of shopping, ice skating and an evening meal at Planet Hollywood. In the morning, we ate breakfast in Central Park. It turned into quite an adventure as the boys ended up working with coaches from the New York Red Bulls and coaching soccer (football) to local children with special needs – something that brought a tear to the eye of the very proud teaching staff. We were given time to explore Fifth Avenue to do some much anticipated shopping and so we separated into groups and pretty much went crazy in all the stores. The most notable highlights were Hollister and Abercrombie and Fitch where nearly everyone bought something; and also the Lego store which had the most incredible front window displays of gigantic models made entirely of Lego, including a very accurate model of the Empire State Building. Many bags of shopping (and quite a few aching feet) later, the whole group met up at the Rockefeller Centre and we made our way down to the skating rink to get booted up. Skating was brilliant – everyone looked like they were having such great fun and we all looked extremely touristy in our 'I heart NY' T-shirts. The ice rink was clearly quite a popular attraction because it was packed. Later that evening we walked down to Times Square to have our meal at Planet Hollywood. The restaurant was decorated with a Hollywood theme, with television screens showing upcoming blockbuster movies and a few outfits owned by famous celebrities, the most memorable being Marilyn Monroe's dress. You could definitely say we were a bit star-struck by the glamour of it all and the food was incredible – we were all stuffed by the end of the night. One thing never to be forgotten is how bright it was when we left the restaurant and all the lights of Times Square made it seem like it was daytime – it was quite disorientating. Overall, it was a very exciting day and it was nice to have a break from the very tight schedules we followed on the other days in order to pack in as much of the New York experience as we could.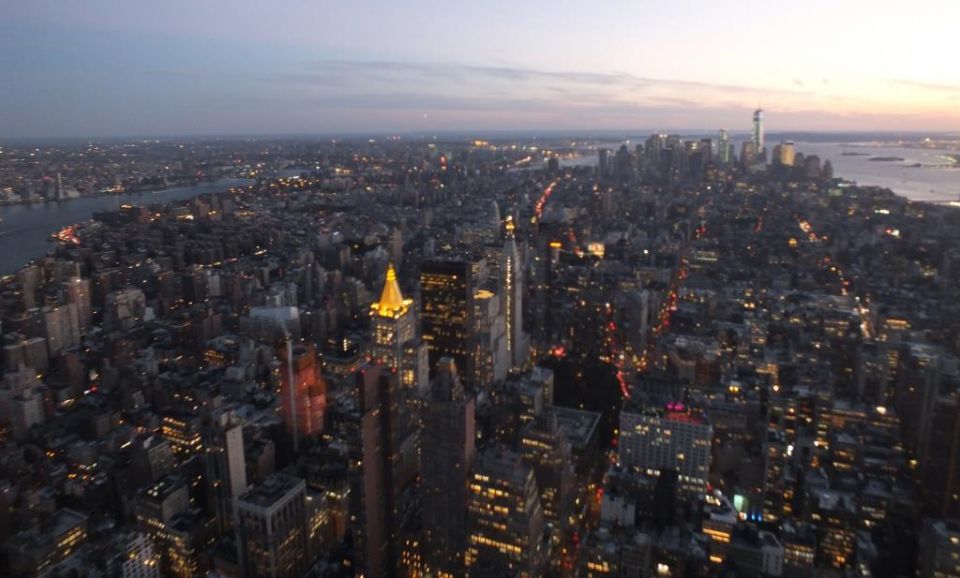 Day 5
This had been eagerly anticipated day by everyone as this was the main day for us to complete our shopping. In the morning, we took the metro to the biggest shopping centre in the world: Macy's. To start with, we were allowed to look all round Macy's and discover ourselves how big it really was! After a few hours' shopping, we then met up with a tour guide who took us all around the megastore. Macy's was opened in 1858 and supplies products for pretty much everything including clothes, footwear, furniture, beauty products etc. We were given an exclusive tour around all 11 floors in Macy's while learning all about the store's history and how it works. We learned that roughly 30,000 customers walk through the doors each day, a figure which rises to 50,000 during special seasons, e.g. Christmas. A total of 3,000 workers are needed to cover all the floors inside Macy's, again increasing during seasonal events. With Macy's being very popular for all customers, our tour guide told us roughly everyone coming to Macy's spends around $300, a large amount of money which allows Macy's to generate a net income of roughly $893 million. After spending most of the day shopping and spending plenty of money, we walked a few minutes down the road to the Empire State Building. On the way to the top, we were tested and learned different facts about the building and the energy saving measures in place. The Empire State Building surpassed its energy-efficiency guarantee by nearly 4%, saving $2.3 million and providing a new model for building retrofits that is now being rolled out nationwide. Once at the top of the Empire State, we had stunning views over New York City during the daylight and at night, giving us a great opportunity to take pictures of the sights.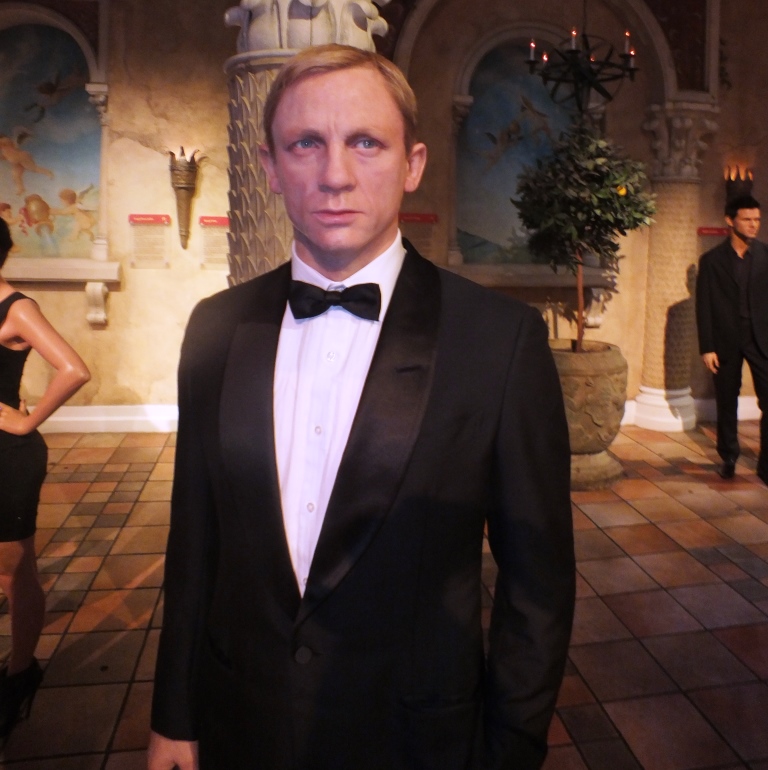 Day 6
We went to Madame Tussaud's and started with a talk from a guide about the history of the attraction and how they make the waxworks. The guide explained how all the waxworks are made in London before they are shipped worldwide; and how the organisation uses marketing. To make the waxworks, they still use the same ingredients and formula that was in use 200 years ago. After the talk, we went up to the 7th storey and then worked our way down the floors, looking at works including Barack Obama, The Beatles and Nelson Mandela. We then had a trip to the in house 4D cinema which was a great experience. Finally, we departed for the airport where we had an uncharacteristically healthy lunch before boarding the plane to fly home at the end of an unforgettable week.