Sir Matthew Pinsent opens Priory Sports Centre

Sir Matthew Pinsent, four-time Olympic rowing champion, performed the official opening of The Priory Sports Centre during an inspirational visit to the academy.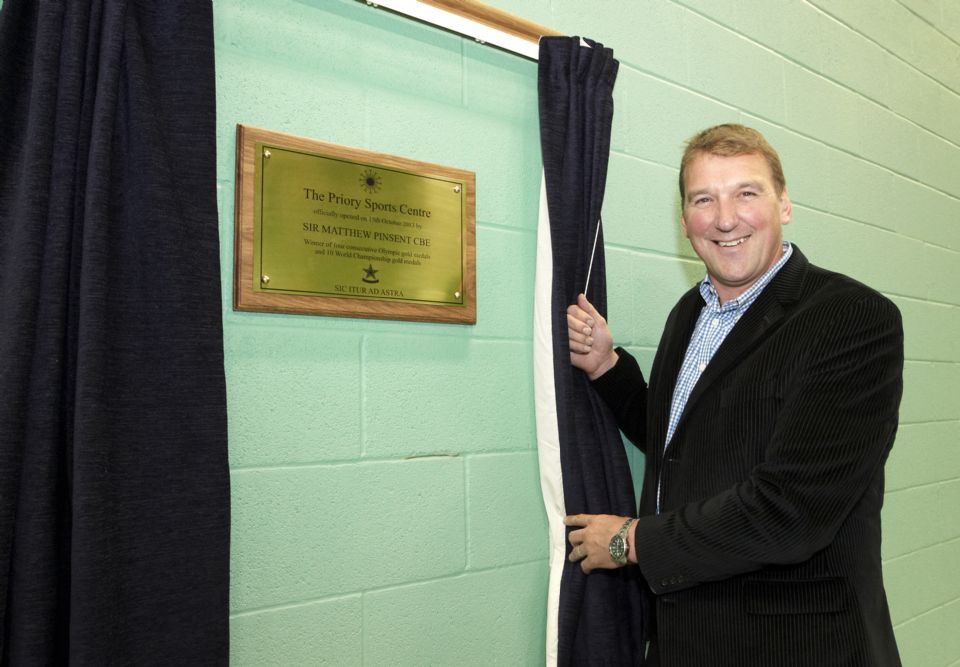 Sir Matthew Pinsent, four-time Olympic rowing champion, officially opened The Priory Sports Centre during an inspirational visit to the academy.
Sir Matthew met students and staff on his tour of the facilities, and took part in a Question and Answer session, before unveiling a commemorative plaque in the new sports hall.
"I can't believe I've actually shaken hands with someone who's won four Olympic gold medals," said Year 12 student Carla Baker, who trains with England's
Under-19 netball squad.
"He was so friendly and interested in what we doing. And it was so inspiring to hear him talk about what he had achieved and the sacrifices he had made to get to the top."
Sir Matthew, whose Olympic medals came in Barcelona (1992), Atlanta (1996), Sydney (2000) and Athens (2004), visited the Newton Science Centre and Cheney Boarding House before being introduced to hurdlers and distance runners practising on the outdoor athletics track.
Inside, he watched volleyball and trampolining sessions in the hall, and saw students in action on the climbing wall and in the dance studio. Click here to see a gallery of photos from the day.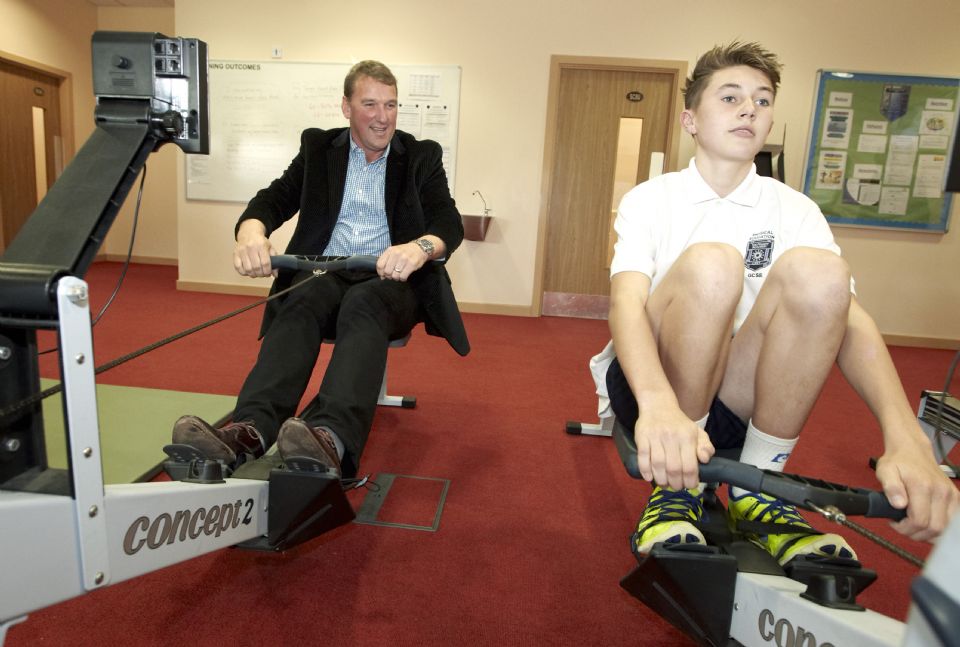 In the fitness suite, he went head to head on a rowing machine with Year 10's James Holden before giving an impromptu talk to Mrs Swaby's PE class about aerobic and anaerobic exercise.
Then it was back downstairs to the main sports hall to meet The Priory's Sports Leaders, who were co-ordinating a series of mini-Olympics activities for Year 7s and a group of primary school visitors from Ellison Boulters Academy in Scothern.
The morning concluded with a Q&A session with 80 guests, including Sports Council representatives, the academy's Gifted and Talented athletes and A-Level and GCSE PE students.
Assistant Head Mr Lea, who had organised the visit with Head of PE Mr Pearce, said: "Our pupils asked very intelligent and thought-provoking questions and it was lovely to hear Sir Matthew give such full and insightful answers - he was prepared to expand and elaborate on every subject. He cannot fail to have inspired all the young people in that room."
Sir Matthew, who also won 10 World Championship gold medals during his glittering career, paid tribute to the academy's "exceptional sporting attitudes and environment" when he formally unveiled the opening-day plaque.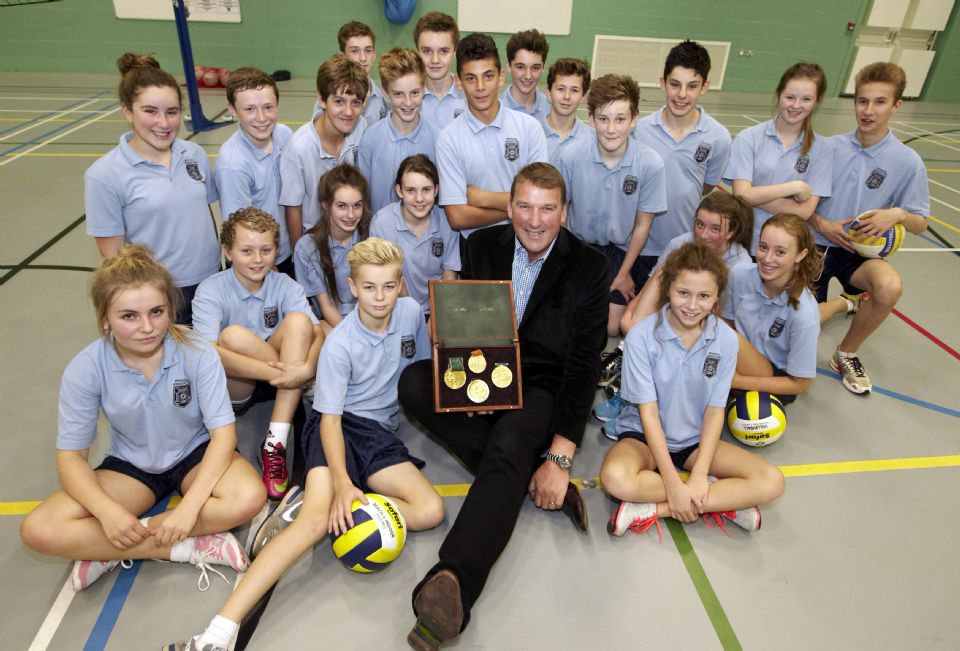 He added: "I am sure you will all continue to make good use of these outstanding facilities and keep up the sporting standards that I have been so impressed with today."
Later, he posted the following message on Twitter: "Great morning at Priory Academy Lincoln. Wonderful that sport taken so seriously. Bound to produce county, national & international champions."
Head Boy Alistair Weir and Head Girl Emma Tonner presented Sir Matthew with a Lincolnshire produce food hamper as a gesture of thanks from LSST. The academy also presented a thank you gift to Mr Jonathan Yarwood, a golf coach and friend of Sir Matthew who had made the goodwill visit possible from the start.