Bronze Duke of Edinburgh Award Practice Expedition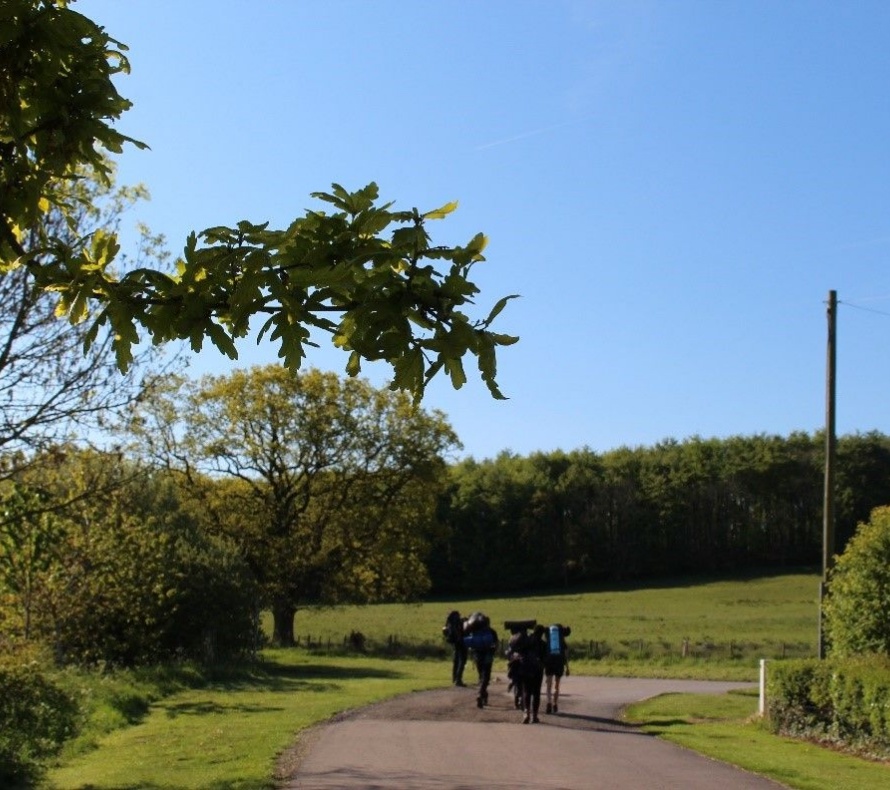 On Tuesday the 14th May, forty five students took part in their overnight practice expedition in the Market Rasen area. The students had to walk between 12 and 15km on both the Tuesday and Wednesday with their navigation skills taught through the DofE training.
The students were fortunate in the weather and it brightened up the day for those students worried about a wet walk or a cold tent. Equipped with only a map and compass the students worked their way through the pre-made routes carrying their tents and supplies. The practice was great at connecting the students to their group and making new friends by helping each other through the tricky trails with heavy packs.
On the first day, groups had DofE staff members walk the route with them to help them apply their navigation skills to the real thing. When they arrived, they set up their tents and unpacked their stuff at the camp site. And in the evening, the groups all cooked their own boiled meals on the trangers.
​ On the second day, some groups found themselves taking a few wrong turns, however all the groups successfully made their way to the collection points by remembering their training and thinking things through. Overall the practice was great fun and a fun learning experience to ensure that the groups all pass their Bronze DofE Award in June.