Music Workshop at RAF Cranwell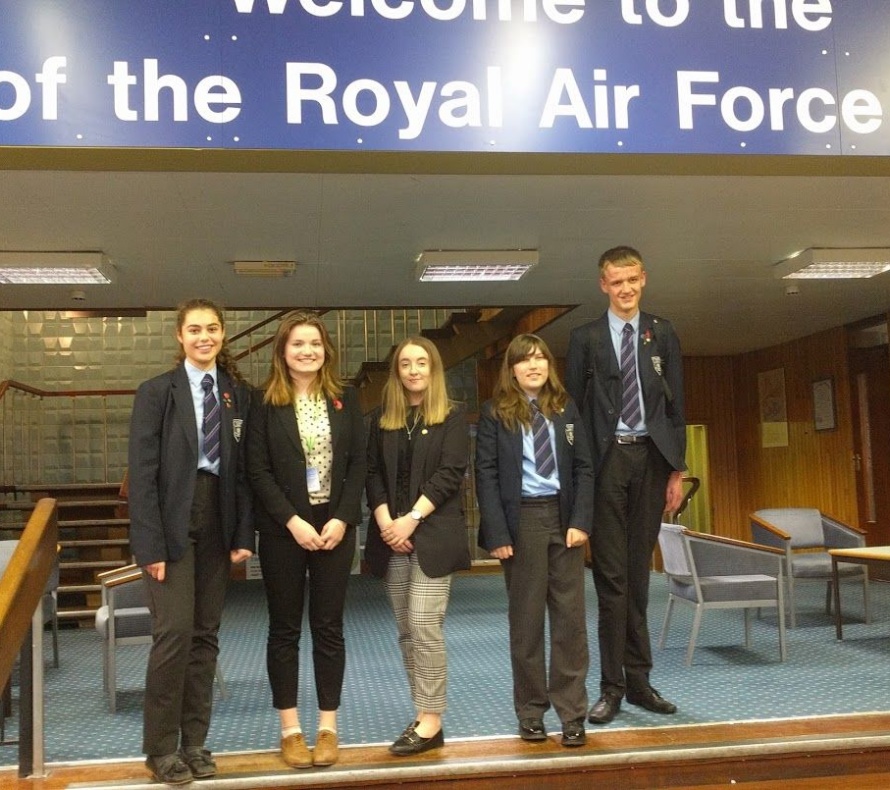 On Wednesday 8th November, a group of five Priory Academy LSST students attended the music workshop at the RAF base in Cranwell. We had the opportunity to play with Cranwell band and perform to friends and family at the end of the day.
The day started at 9.00 am as the LSST group met with musicians from QEG's Horncastle, Boston Grammar, Carres Grammar and Minster at the main guard room in the RAF base. The group was escorted to the band room and met the band members there; every student was seated with a member of the Cranwell group to help guide them throughout the day. Work started straight away as the musicians and students began with 'Amazonia', a challenging piece from 'Windows of the World'. Everyone worked through until lunchtime with only a couple of short breaks, and the band moved on to pieces such as 'New York', 'Happy' and 'Fantastic Beasts and Where to Find Them'.
At 12.30 the students were escorted to the Sergeant's Mess, where we were given a hot lunch and a well-needed break for half an hour. Upon returning to the band room, the group worked through 'Happy' again before breaking off into small focus groups to work on particularly difficult sections of music. This was a chance for anyone to raise any questions they had about the music – although it meant the students had nowhere to hide! After half an hour of working in individual groups, everyone met back at the band room and ran through the pieces once more, just in time for the performance to friends and family at 3.30pm, which was held in the band room. After the recital, everyone left quickly, very tired but pleased after a successful performance.
Overall the day was highly memorable, and it was enjoyable to work with the RAF Cranwell band members, who are excellent musicians. Although it was challenging, everyone worked hard and pulled off a great performance at the end of the day.