Gold Duke of Edinburgh Expedition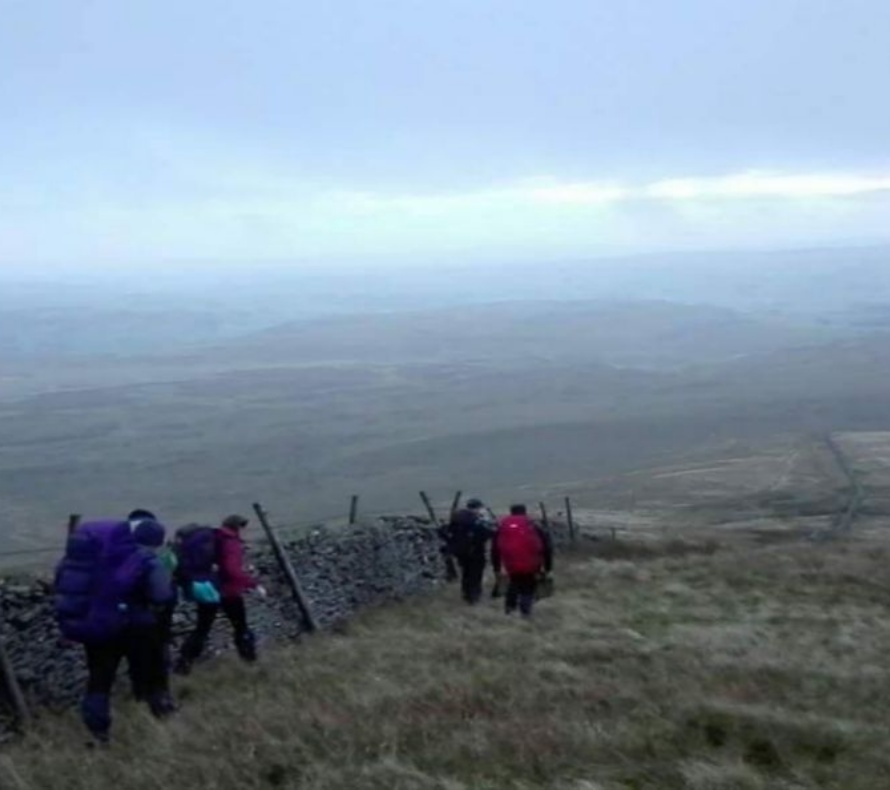 A student's view: On Friday 6th October, fifteen Year 13 students began their Gold Duke of Edinburgh expedition in the Yorkshire Dales for four days.
Friday started with registration at 0700 ready to travel to Dales Bridge Activity Centre, a four hour drive from LSST. Spirits were high and we arrived there at 1045. The groups double checked their Day 1 routes and began the walk up their first peak of the expedition – Ingleborough. Day one was a rough long wet day covering a total of 21km including a climb to the top of Ingleborough, 723 metres, then back down to the village of Ribblesdale where our first night's campsite (a field) was situated. All of the groups arrived at the campsite at around 2100 after two-three hours navigating in the dark.
Day 2 began at around 0700. Day two's peak was Pen-y-Ghent, 694 meters, and again distance covered approx... 23km. The groups by now were physically tired and had to continue to walk for another 8 hours. The day finished again with high spirits but sore feet and yet again in the dark and rain (campsite - a field)!
Day 3 was slightly less physically demanding,as the groups walked about 19km from Swarthgyl Farm to Hardraw: this gave the groups a chance to get to the campsite (another field) a bit earlier and time to recover for the last day. Finally on the last day the groups walked from Hardraw to Aysgarth (Water Falls) to finish the expedition. We all enjoyed the expedition and found it to be massively rewarding doing things we thought could not be done! Plenty of tears, but what an achievement. We are all now stronger mentally, as well as physically, with more confidence in our own abilities and looking forward to receiving our awards at St James' Palace in due course.
Mollie Heslop, Lia Clark, Daniel Smailes, Benjamin Skinner, Maddy Jackson, Callum Frances, Christopher fear, Cian Beck, Finn Johnson, Oliver Coulson, Farida Elseragy, Samuel Carlisle, Harrison Wood, Rachel Bell, Ciara Goggin, Katerina Downing, Ellie Dixon.
A gold DofE group follow a stone wall for navigation purposes, into the Valley of No Return