Library Competition Winners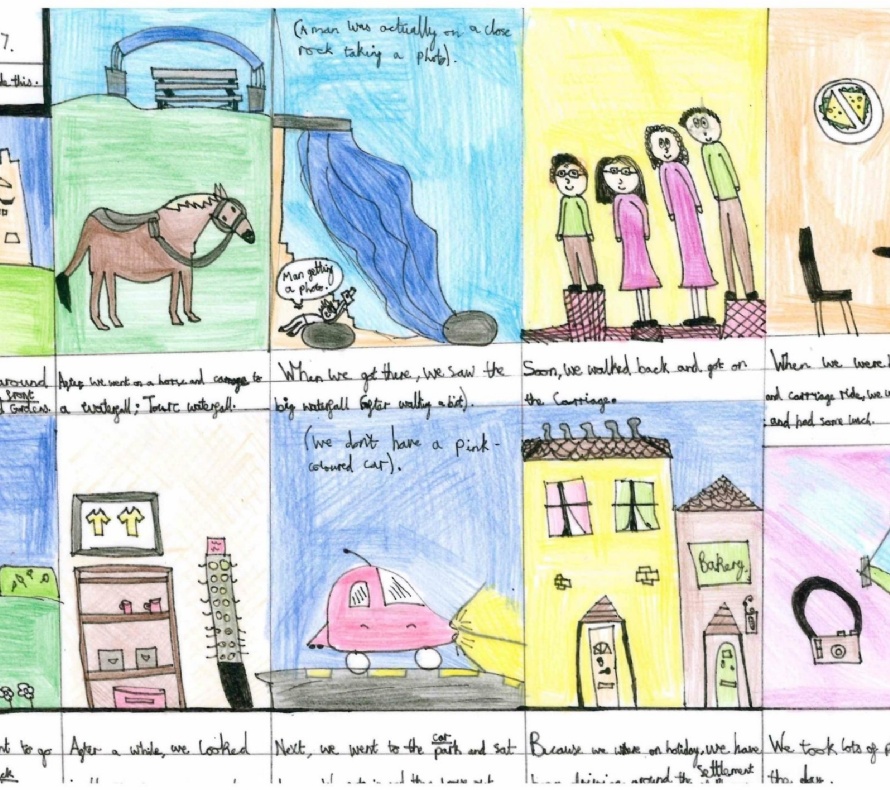 A big 'Thank you' to everyone who entered the Library competition to write about the best or worst day of your summer!

We really enjoyed reading all of your accounts. They were moving, inspired, funny, sad… a joy! It was really, really hard to choose the winners. All of the entries were great so please don't feel sad if you didn't win, as you have still earned a house point and made two Librarians very happy by giving them some wonderful original writing to read. All of the entries are on display in the Library so you can come and have a look.
The winners are:
Winner – 20 points to Lucy Carmouche, Sempringham for her wonderful illustrated poem about visiting Mount Etna
2nd place – 15 points to Abigail Hannan ,Castille for her moody story of a miserable ferry crossing
3rd place – 10 points to Eve Baxter ,Sempringham for her colourful comic strip about a holiday in Ireland
4th place – 5 points to Sophie Davenport ,Castille for her cosy account of a day spent blackberry picking
All winners please pop in the Library next week to collect a prize.
Mrs Allan and Mrs Coggan J