Y10s visit Fitzwilliam College, Cambridge University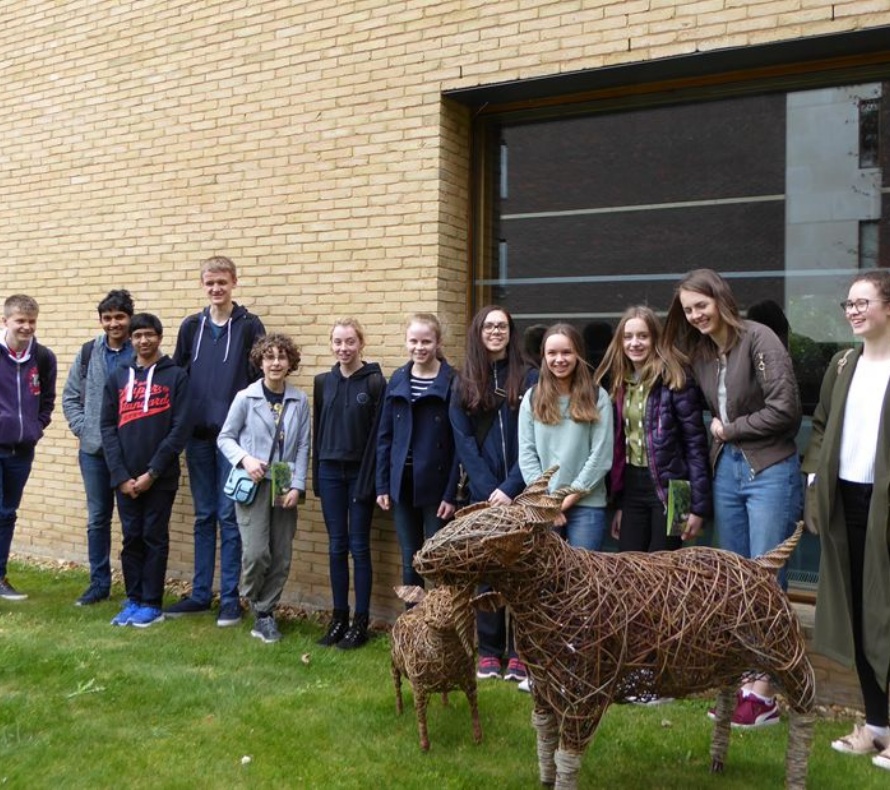 On Thursday 4th May, twelve students from Year 10 were given the opportunity to visit Fitzwilliam College at Cambridge University. The day served as a taster to Russian language and history and rounded up the Gifted and Talented course in which we participated last year.
Dr Sara Owen welcomed us when we arrived in the morning. She gave us key information on the college, applying to Cambridge and university in general, before taking any questions we had. Two Russian language undergraduates then gave us a tour of the college; we were shown around accommodation, facilities, including the impressive auditorium, and the library.
After a fantastic lunch in the buttery we were introduced to Dr Susan Larsen, Director of Studies for Modern and Medieval Languages. She gave us two hour-long sessions on Russia, the first being on its language. We were introduced to the alphabet and we learned how to say what our names were, working our way through a comprehensive booklet full of interesting vocabulary. The second lesson discussed Russia's history, particularly the Stalin era and the development of the Soviet Union. This entailed watching some interesting depictions of the USSR in both contemporary and modern Russian film media.
That concluded our day at Cambridge, all of us having thoroughly enjoyed ourselves. It was a great opportunity to learn about Russian language and history, as well as university in general.
Follow this link to find out what staff at Fitzwilliam College thought of our day!