Prague Exchange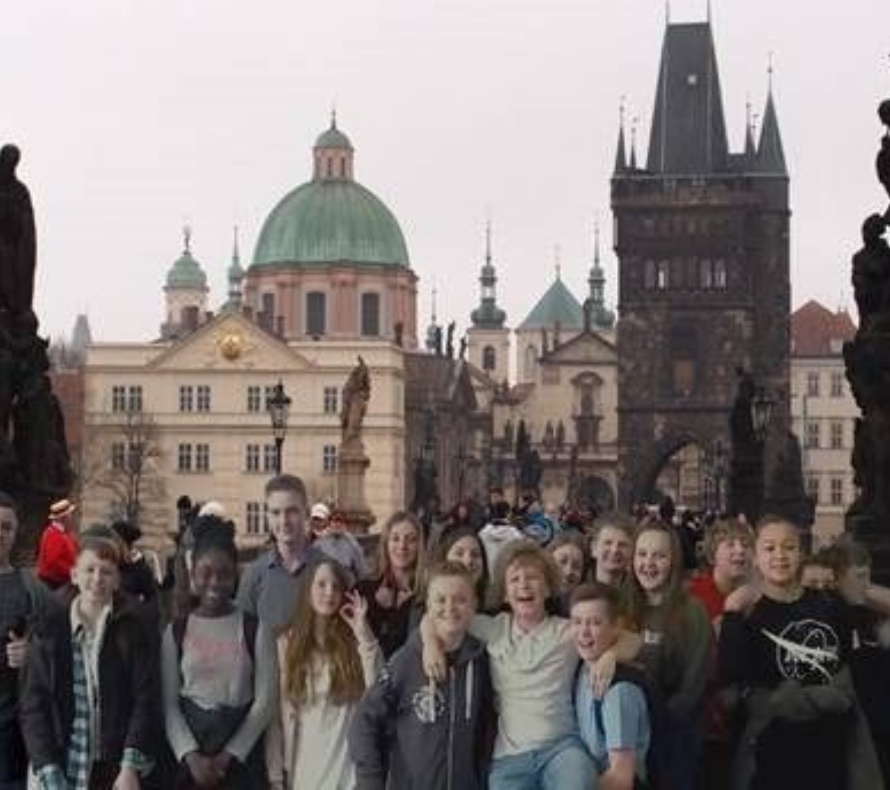 On Monday 20th March, 20 year 8s along with Dr Wenman and Ms Haskings flew over to Prague for the second half of the Prague Exchange. During the week, the students stayed with their exchange partner's family and got to experience Czech culture whilst also taking part in some really tough Maths challenges.
During the week, the students visited all of the main tourist sites in Prague such as the Old Town Square, Astronomical Clock, Charles Bridge and the Castle, and tasted Trdelník, a famous Czech snack which is a doughnut filled with ice cream! They also visited the National Technological Museum and saw beautiful views of the city from the Petrin Tower. The students also took part in a Maths challenge with their Czech partners and got to experience how different life is in a Czech school compared to LSST.
The students had an amazing time and were sad to leave their partners on Friday. Thank you to Dr Wenman and Ms Haskings for leading the trip!