Prague Maths Exchange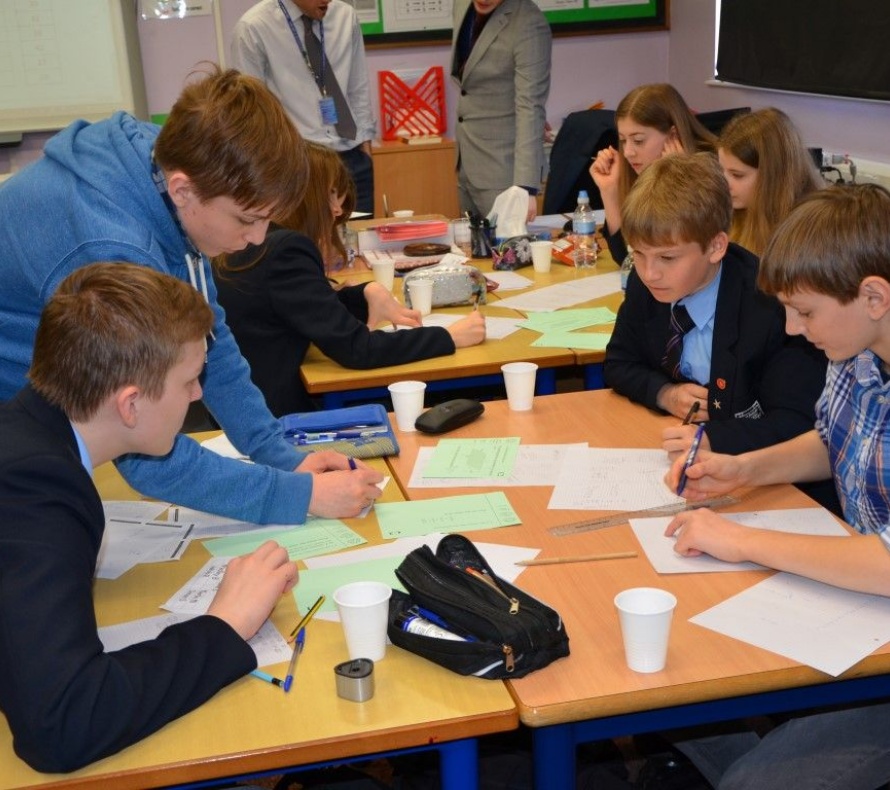 Day 1
On Wednesday 9th March twenty Czech students accompanied their LSST exchange partners to school for the day, for the start of the 2017 Prague Maths Exchange.
The day saw 40 students (divided into ten groups of 4) take part in the several rounds of tough maths problems against one another. Watching all the students interact so well together was fantastic, with the effort and determination throughout the day infectious. Friendships were forged, pizzas were shared, and numbers were crunched. After four closely fought rounds Team 6 - consisting of James Ghest and Jan Konopnicki (from LSST) and Jakub Seidl and Adam Bortlik (from PORG) - were declared winners.
Tomorrow sees the Prague Students exploring Lincoln and the Cathedral, before spending Friday in lessons with their exchange partners.