World Challengers are Set for Costa Rica

Alice shares her inspiring experiences with World Challenge thus far...
Costa Rica 2013
106 days to go – Costa Rica here we come!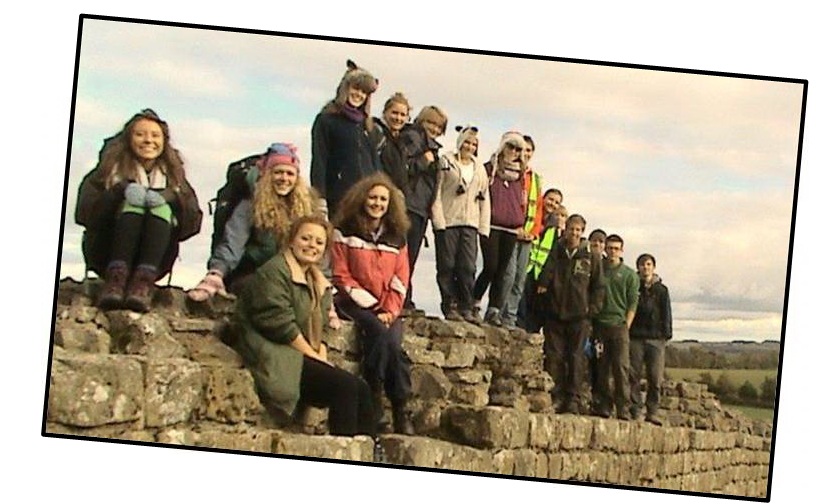 I simply cannot wait to get going to Costa Rica – it will be a fantastic opportunity to work on my planning skills, my team-building skills (and with people I don't necessarily socialise with often, yet already they feel like a second family!), my survival skills, and even my photo-taking skills! It is certainly an opportunity that I knew I had to grab with two hands before I missed my chance!
World Challenge is an incredible opportunity to really motivate yourself and prove to yourself that if you really want to do something, you
can
do it. Yes, it's difficult. Of course it would be to raise over £3,000 (!), but if you set your mind to it and really put in the effort, it is
more
than achievable.
Hard to believe, I know! But with determination comes success!
On the 6th of July 2013, I and eighteen others will be heading off to South America, Costa Rica to take on the biggest, most scariest, most exciting challenge of our lives. I'm just excited to be going to Heathrow airport, let alone a stop at Miami on the way!
We will be going out there for a grand total of 3 weeks to climb volcanoes, trek through tropical rain forests, fly down zip wires, and most importantly, help out the local community who really need our help.
We will be teaching the local children English (if we can get our heads around Spanish!), helping them build shelters, carrying out some general DIY, and of course, just having a bit of fun! We will be living alongside Costa Rican families for one entire week, so that means trying out the local dishes and truly basking ourselves in Costa Rican culture – not your average start to the summer holidays!
We have so far completed the training weekend as we set off to Yorkshire last October, and even though we spent the night in freezing conditions
(quite a different climate to South America!),
we had such a great time. It also opened our eyes to how much we really need to work together when we are out there and realise quite how many risks will be facing us, hence why now, after learning a few knot-tying skills, discovering our cooking talents
(many of which are still non-existent!)
and carrying one of our teachers -
literally -
due to a pretend injury (in case something similar happened whilst we were on expedition), we certainly feel more prepared! It also brought us a lot closer together as a group, so much so, we no longer just past each other in the school corridors; we make
actual
eye-contact and say hello
(shocker!)
, knowing that we mean, "how you doing, fellow challenger?!"
So, with only a few months to go, we have a few more preparations a head of us, along with some more fundraising! We have so far done bag-packing, sweetie-selling, completed a 'climbathon', and have provided teas and coffees as a group, and we will hopefully dig out a few more ideas before we go! We have also completed a training week within school to try and motivate our fitness, which included a mini-hike, an interesting swimming session, and a knackering spinning class! Our focus now is getting all our vaccinations up-to-date, along with gathering equipment together, and hopefully, planning a meal out together before we go (of course, an absolute high priority!).
So, here's to the 6th of July! Costa Rica – watch out!!
Alice, Year 12