TEDxPrioryAcademyLSST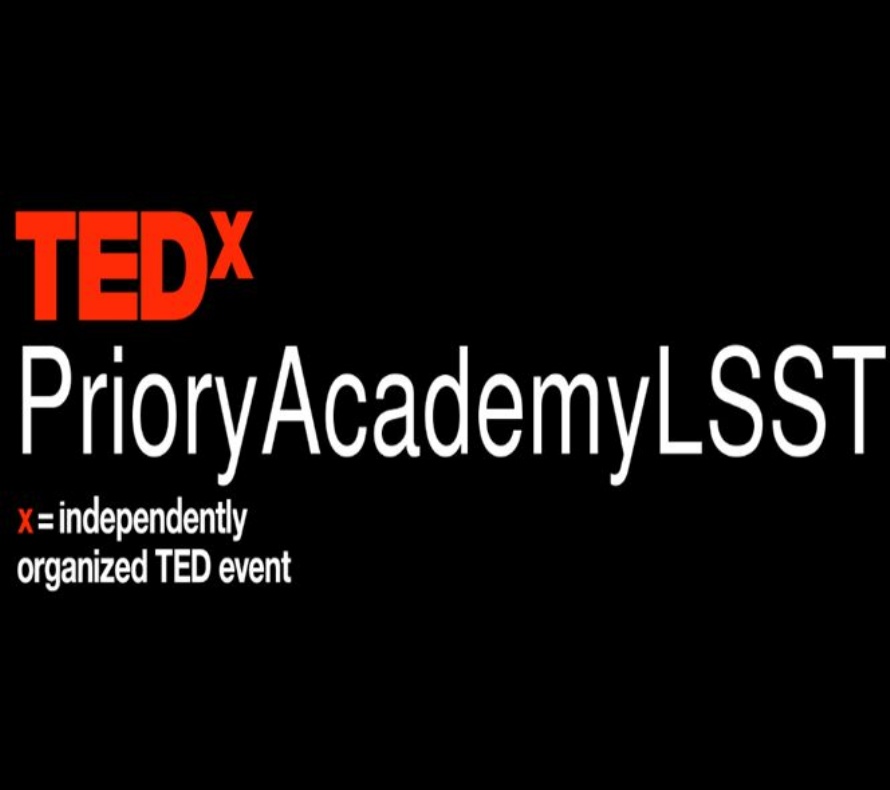 On 3rd March 2017 there will be an independently organised TED event held in the Academy's Lecture Theatre. The event is curated by a team of students from the Sixth Form who are trying to spark inspiration and provoke "out-of-the-box" thinking among their peers who are currently deciding on their life journeys.
With this event, we aim to broaden horizons regarding opportunities and attitudes towards life. Our goal is to bring together bright minds to give talks that are idea-focused, and on a wide range of subjects, to foster learning, inspiration and wonder – and provoke conversations that matter.
The event will be put together from seven live talks and two streamed talks on various subjects including:
Is war inevitable? – Dr. Bonaventura Majolo
What is an expert? – Paul Ostryzniuk
Treating Cancer: A Positive Beam of Hope – Dr. Nigel Allinson
On Failure, Depression and Beating the Odds Through Creativity – Rosie Leizrowice
The event will take place on Friday 3rd March and students are allowed to leave lessons to attend. Entry is FREE but students must SIGN UP next to the Gold Fish Bowl in the Sixth Form Centre because the capacity is limited.
We are looking forward to welcoming you at TEDxPrioryAcademyLSST. We work hard to deliver you the unique TEDx experience and spark inspiration, deep thoughts and conversations that will hopefully determine the future of our generation. We believe that how young people perceive the world defines how the world will be perceived in the future.
For more information, check out our website https://www.ted.com/tedx/events/22111 or our Facebook page @TEDxprioryacademylsst.