Federation Ski Trip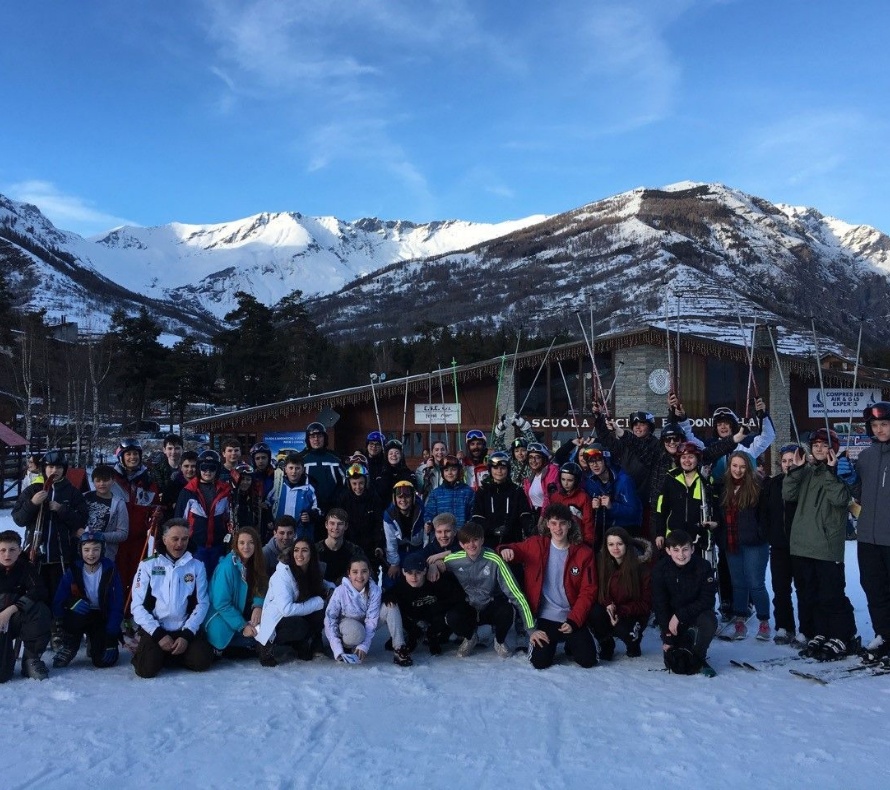 On Friday 10th February, eight Year 12s – along with 36 students from the three other Federation academies (City of Lincoln, Witham and Ruskin) departed to Italy, for a week's skiing adventure.
It was a long drive. Starting at 11am on the Friday morning, we got to the resort twenty hours later, to the Villagio Olimpico hotel, once home to athletes during the 2006 Winter Olympics. After unpacking, collecting our ski equipment ready for the week ahead and then having dinner, we were all ready for some much needed rest.
The next six days were spent learning to ski. Students had 5 hours of ski instruction per day, and the progress made was excellent. Those new to skiing soon developed enough skill to leave the nursery slopes, with those already familiar with the mountains able to enjoy the variety of chair lifts and pistes available. There was excellent snowfall in the first few days, then glorious sunshine for the last half of the week. Conditions couldn't have been much better!
It really was an excellent trip. Students forged friendships across the Federation, and behaviour throughout the week was exceptional. There may be many tired faces (from students and staff alike) as we begin Module 4 but - as with a few bruised knees too - these will soon go. What will be left are a host of fun memories and an eagerness by many to go skiing again.
Year 11s – do look out for advertisements for next year's trip soon!
Please enter some content for your blog post here.