Mock trial 2016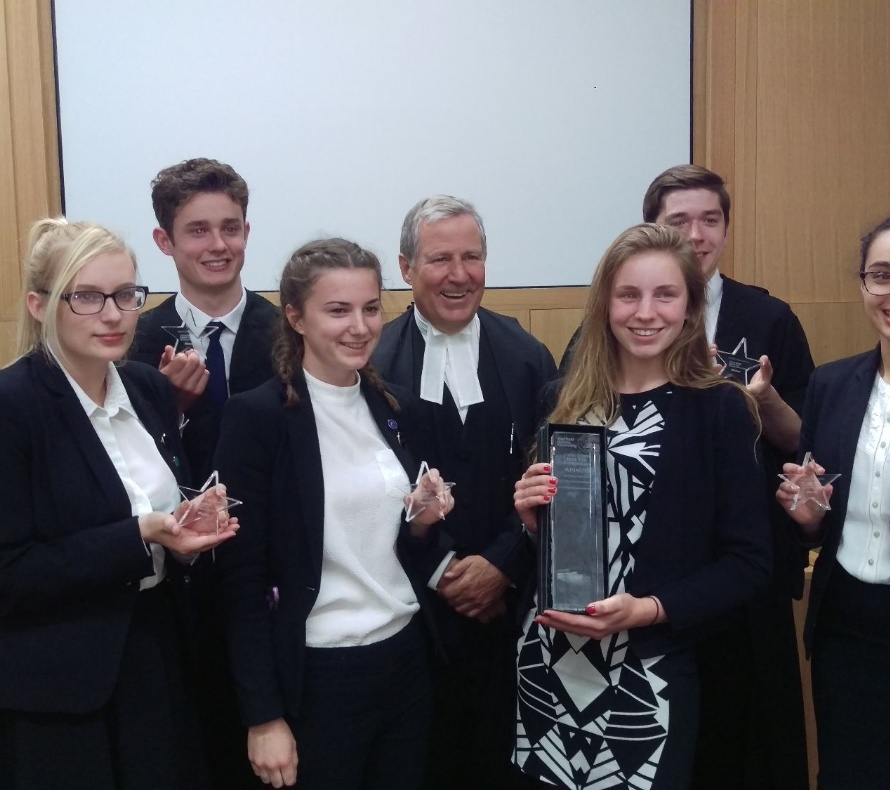 A group of six Y12 students travelled to Sheffield Hallam University yesterday to prosecute "Jacky Jones" in a case of dangerous driving, who was being represented by counsel from QE High School from Gainsborough, as part of the university's Inter-School Mock Trial Competition.
Sitting in the judge's chair was Bruce Houlder QC – so both sides knew they were going to be in for a rough ride. The case for the prosecution was expertly opened by lead counsel Jake Gibbins, ably assisted by his junior barrister George Baker. They questioned the witnesses for the prosecution, Lesley Wogan (Abbey Gould) and the victim of the dangerous driving, 15 year old Hillary Green (Saskia Dowley).
It was the turn of the defence, and whilst QE did an excellent job of stating their case, our researchers Molly Ripley and Ashmeena Rickaby took copious notes throughout, providing cutting comments for Jake's closing speech.
It was a narrow victory, but winning both the case (Jacky Jones was found guilty by unanimous verdict) and the competition was a well-deserved outcome for our team! This is the third time we have entered the competition and the third time we have won. Please congratulate all six of the team if you see them around school.
Please enter some content for your blog post here.