CCF Army Section Tactical Field Exercise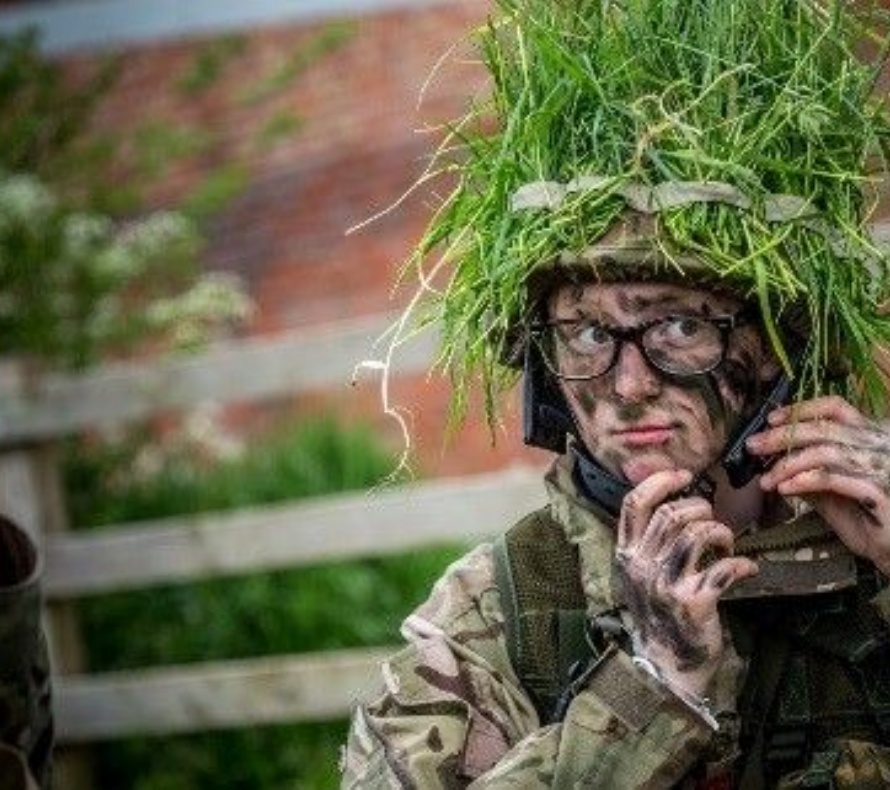 On Friday 20th & Saturday 21st May the Army Section of the CCF had a two day field exercise in Beckingham Training Camp.
On the first day, we practiced hand signals and different ways of moving around. The weather was perfect and we revised camouflage and concealment where we applied Camo Cream to our faces, and concealed our helmets using grass from our natural surroundings. The Corporals were given a chance to lead large groups of people for the first time and were able to do so successfully. After this, we practised patrolling in pairs in preparation for the following day. By this time, everyone was hungry and was issued their ration packs and cooked their own food, for some this was their first time. When everyone had finished their meal, we practiced patrolling in silence using all their knowledge we had learnt that day. Finally, as everyone had been using their weapons, we had to strip and clean them. Everyone then got ready for bed, trying to get a good night's sleep so as to be ready for the following day.
We were woken in the morning at 6am and quickly got ready for the day ahead of us. As it had been raining the previous night, the ground was damp and wet so everyone had to wear their waterproofs. We were given a brief lesson about section attacks and planned for what we were going to do. It was then time to put all the skills that we had learnt and carry out a section attack. Everyone was issued 60 rounds to fire and were excited for what was to come. Carrying out the section attack was fun and we were able to take over the enemy base.
When we had finished we cleaned the weapon again, packed up, and left to go back to school. Everyone was tired but had enjoyed the trip and were looking forward to their showers!
Cdt Zou and Cdt Holland
Please enter some content for your blog post here.