Bronze D of E Practice Expedition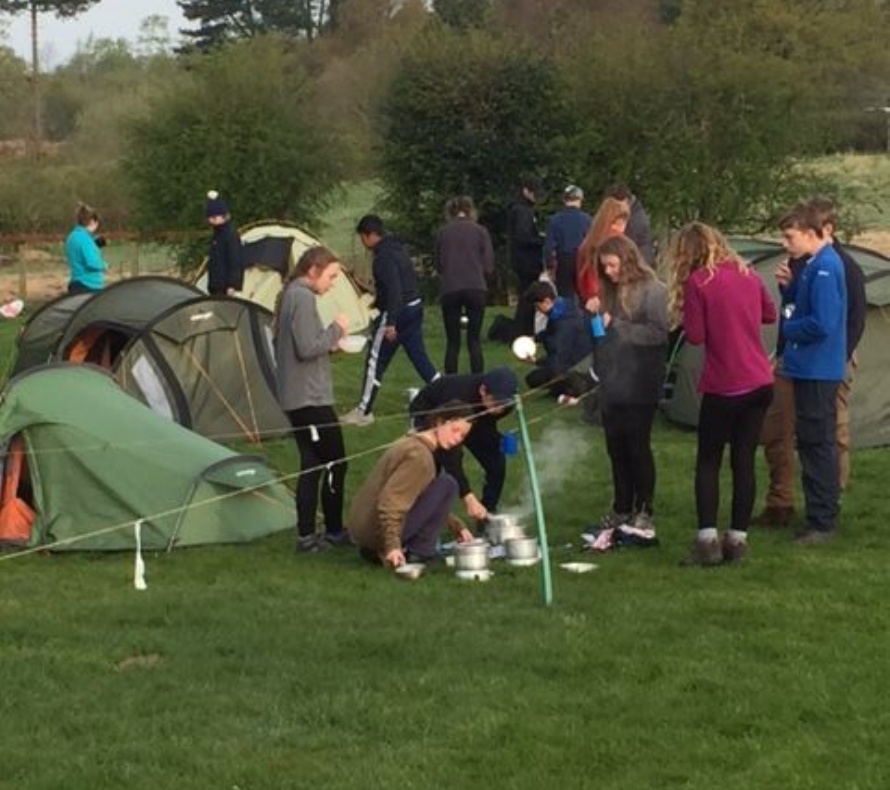 Our group walked 14k on the Thursday, splitting the 14k into 8 shorter legs. It was quite hot, but we still managed to walk at a fairly fast pace, meaning we had longer breaks to sit down, and have something to eat and drink. The route we had planned was mainly through fields, and even though we had a few hills, a lot of it was downhill which was easier to walk on. We were the first group to reach the campsite, and soon our tents were up, and we were eating our tea together. On the Friday, we woke up around half six, and had cooked and eaten our breakfast before half seven. We left the campsite just before eight, and started our 12k walk. The route we had planned for this day was in the woods, and a few fields. The woods were quite muddy, but very fun to walk in. We met the minivan at the end of a road, and could have a well-earned rest until we got back to school. Once back, we were set the task of cleaning trangias and checking equipment before we were allowed to leave.
Please enter some content for your blog post here.