BookBuzz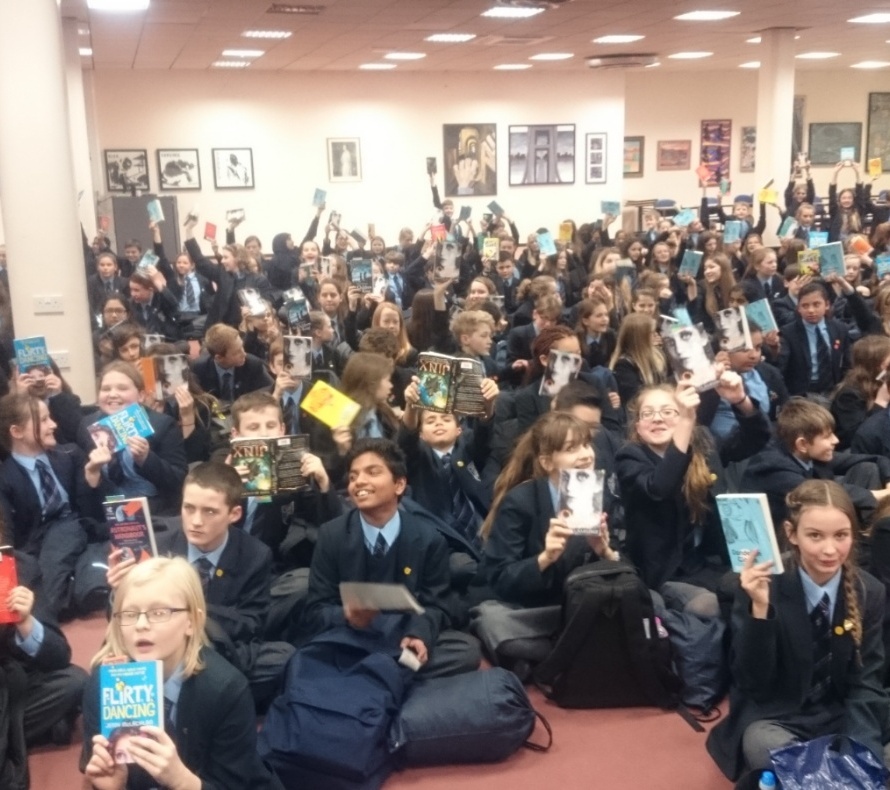 On Monday 7th December, year 7 celebrated our annual BookBuzz day with visiting author Jenny McLachlan who wrote 'Flirty Dancing', one of the BookBuzz titles this year. Jenny made an entertaining speech, including a story about when she nearly choked on a liquorice allsort on a school trip to see 'The Woman in Black' at the theatre, and then she joined in with year 7's activities along with the English department and the Librarians.
This is how BookBuzz works: back in September each student in year 7 had the chance to choose from a list of 12 exciting titles and a few weeks later the school presented them with their own copy to read and keep. On BookBuzz day they were organised into groups of people who had read the same book and did fun activities based on their reading, for example drawing a comic strip from the point of view of a minor character in the story or creating an alternative design for the cover. They really used their imaginations and did some fantastic work, and the best ones got prizes.
Everyone enjoyed the event and we have seen a resulting enthusiasm for reading reflected in students borrowing other BookBuzz titles and other stories by BookBuzz writers, including Jenny McLachlan whose books are like gold dust in the library at the moment! BookBuzz is a wonderful way of brightening everyone's winter and never fails to create a buzz about books.