CCF Cadets Military Knowledge Trip to Duxford Imperial War Museum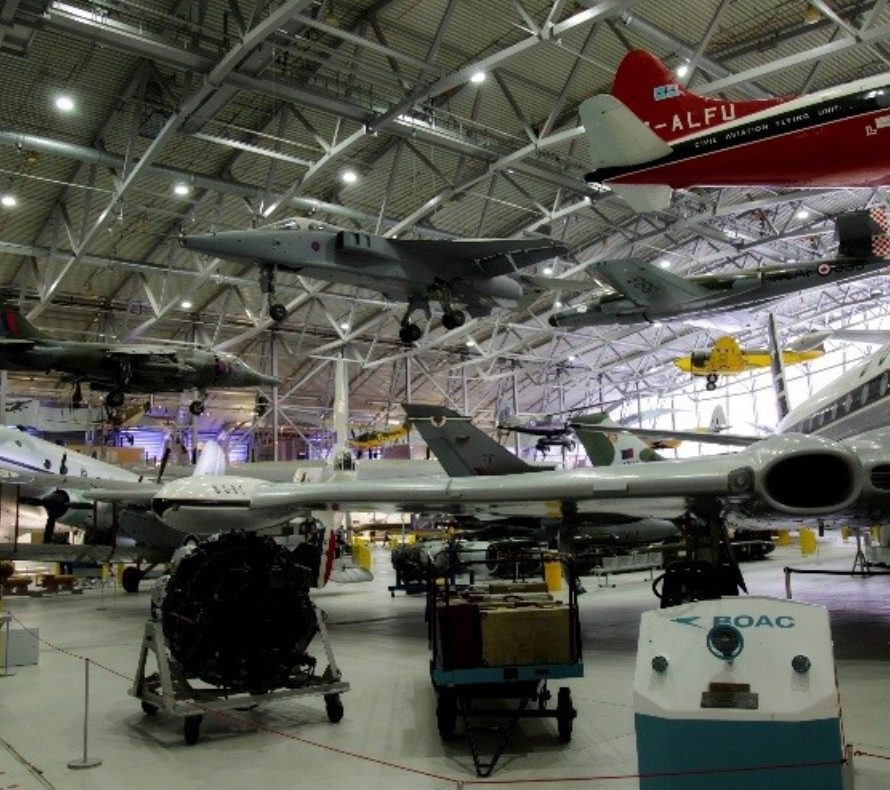 On the 18th November we arrived at school for a 0800 departure to Duxford Imperial War Museum which I have to say was outstanding.
There was around 80 of us that went with the Year 9's, Priory Witham and Priory City ACF cadets filling a coach, then we also had two mini busses for the Year 10's. We arrived there around 1100 and went off to start looking round all the hangers which had loads of different military planes in. We had a full workbook to complete, looking for answer regarding military vehicles and the history of both the RAF and the Royal Anglian Army Regiment. We had to have lunch in between so we split up all 7 hangars into half and look in 1,2,3,4 before lunch and after we looked at hanger5,6,8. We had to skip hangar 7 because there was maintenance happening in so we didn't go there. We still had loads of hangars to get around and lots of things to learn on our way. In the afternoon we went into hangar 8 which had all the tanks and trucks which were used and the way they showed it and placed everything was incredible. Over all we had a fantastic time there, we got to make new friends from Priory City and also Priory Witham and we learnt lots which will help us with our military knowledge exams at CCF.