Tour of Cambridge University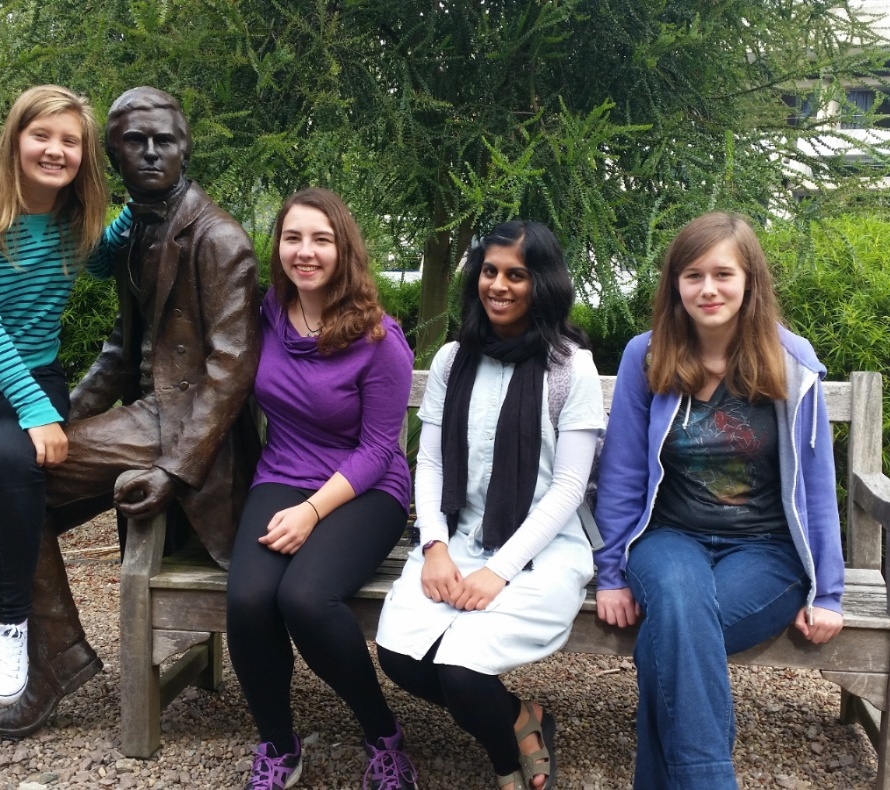 On Friday 18th September 2015, a group of 13 students were selected for a visit to tour Cambridge University.
Upon arrival in Cambridge, we made our way to the first of two colleges, Christ's College, located directly in the centre of Cambridge town less than a minute's walk from key shops. This picturesque college, one of the oldest, had a peaceful chapel and beautifully well-tended gardens. It is also one of the few of the 31 total colleges with its own outdoor swimming pool. The tour guide, friendly and enthusiastic Ella, explained some of the traditions, such as jumping fully clothed into the pool upon graduation. The college then provided a wholesome meal before we moved to the second and larger college, Fitzwilliam. Here we heard a fascinating taster lecture from a veterinary expert as well as receiving a tour. This college was far more modern and I personally adored the library, which had a practical mix of books and workstations with plugins available for laptops. The atmosphere was friendly and welcoming and we all agreed that the visit definitely gave us aspirations. I personally found it particularly motivating and was intrigued by all the advice, such as which subjects to choose at A level and ways to earn UCAS points. As well as hearing of the immense number of societies and social opportunities available to all students, ranging from esteemed rowing clubs to the Chocolate Appreciation Society and many many more - over 700! - we heard of opportunities such as punting and subject-related travel. I found the day to be a truly valuable experience."

Emily Ruston.