Priory Press joins the Lincoln Talking Newspaper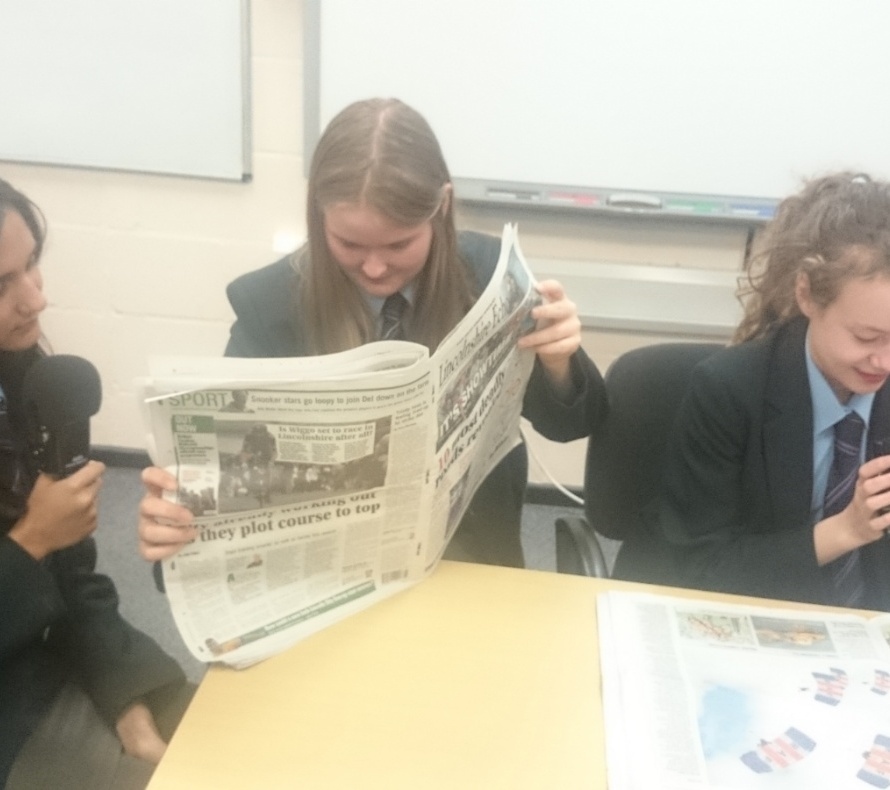 Members of Priory Press have been making links with the local community through a radio show.
The Priory Press team were extremely flattered when they were approached by Mr Treasure, a volunteer at the Lincoln Talking Newspaper, who asked them to be involved in the community project. The charity consists of groups of volunteers who read out news stories, upcoming events and feature articles to produce an audio show for the elderly and visually impaired in Lincoln and the surrounding area. Programmes are produced every fortnight and each team creates their own show once every two months.
Members of Priory Press produced their very first show earlier this month, selecting a range of local news stories to share. They had to learn how to tailor their speech for their target audience, speaking much more slowly and deliberately than usual. One member said, "It was quite difficult at first as I kept forgetting to speak slowly, but it feels great knowing that I'm doing something helpful for people in the community."
The programme was also punctuated with pieces of creative writing about local history, produced by students in the after-school Writers Inc. club.
The Talking Newspaper were very pleased with the first edition. Mr Treasure said, "Thanks for the edition of the talking Newspaper - it's brilliant. Please pass our thanks and congratulations onto the team - they sounded very professional in every way. We look forward to your next contribution in September with eager anticipation."
Miss E Chester